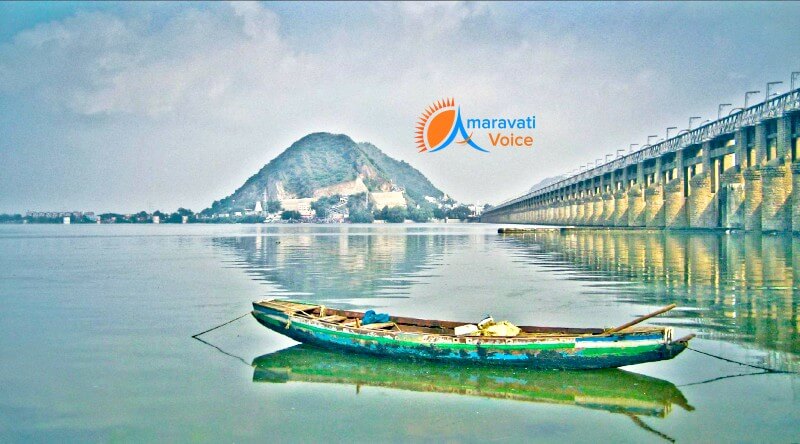 The Guntur district administration proposed 90 new ghats for Krishna Pushkaralu, but the government gave permission to only 70 new ghats of which 11 are big ghats. The longest ghat would come at old Amaravati with 1.5 km-long and other big ghats at Seethanagaram, Tallayapalem and other areas.
Nearly 5 crore public attended Godavari Pushkaralu and as Krishna Pushkaralu would be held on the banks of the new capital Amaravati, the officials are expecting over 5 crore devotees. The water resources department is making arrangement to call online tenders for the construction of new ghats and to complete the ghats constructions by July 15.
According to the department officials, the new big ghats would come up in religious places of Satrasala, Penumudi, Daida, Tangeda, Govindapuram, old Amarawati and Vijayapuri South.
Narasaraopeta MP Rayapati Sambasiva Rao said that there is no ghat facility at Anupu on the banks of Krishna river, so he sought construction of a ghat there with Rs 2.50 crore. He said that public of Palnadu and adjacent areas can take holy dip during Pushkaralu without going to Amaravati or Vijayawada. Hence, he forwarded the Anuppu ghat proposal to the government.
Gurazala MLA Y. Srinivasa Rao also asked for the construction of a new ghat at Pondugala with Rs 5 crore in the Palnadu region. The total number of new ghats would increase if the government accords permission to these two ghats.
Guntur collector Kantilal Dande said that already inspection of the ghats and temples on the river banks was completed. He added that already the endowments department started renovation of temples.