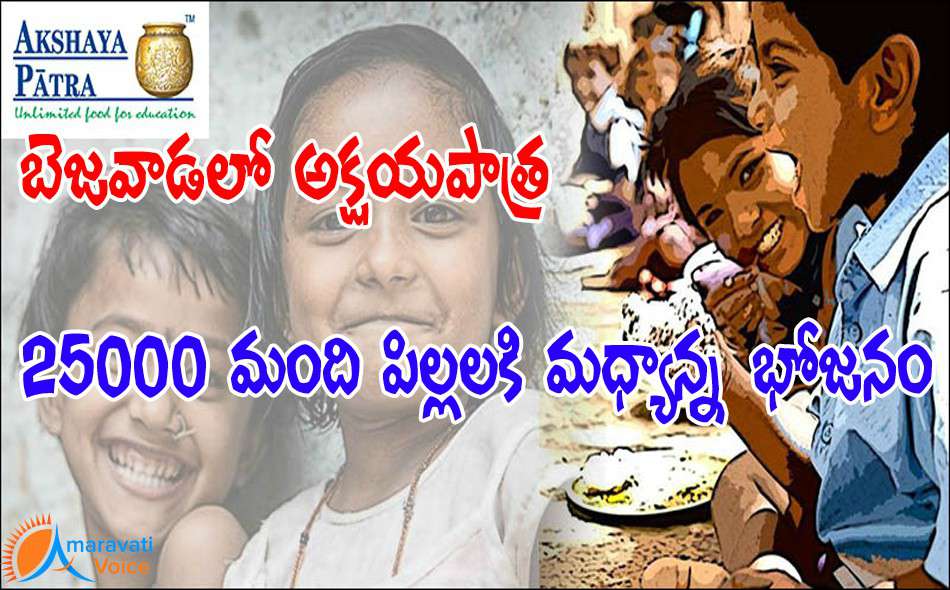 Akshaya Patra foundation, which is known for serving mid-day meal to around 15 lakh children every day across India. Now, Akshaya Patra foundation is coming to Vijayawada, to feed around 25000 children. Mid-day meals to children in government schools across Vijayawada, will be feed by Akshaya Patra Foundation.
With the initiative of Vijayawada MP Kesineni Nani and other representatives, Bangalore based Akshaya Patra foundation has accepted the proposal.
Akshaya Patra is known for its mechanised, big and neat kitchens. Here also a very big kitchen of around 3,500 sq. yards is coming near Autonager Gate at a cost of Rs. 3.5 crore. Akshaya Patra also uses innovative ways to transport and distribute the food cooked.
Under State-sponsored mid-day scheme, the Government sanctions Rs. 4.50 rupees while the actual cost comes to around Rs. 8 for each student. The remaining cost will be borne by the Akshaya Patra Foundation.
Very soon Andhra Pradesh Government is also thinking to implement mid-day meals at government hospitals. Government is willing to give this project also to Akshya Patra Foundation. Also government is will to give the prestigious "Anna Canteens" project also to Akshya Patra Foundation.
{youtube}sv706B-Cz20|500|250|1{/youtube}