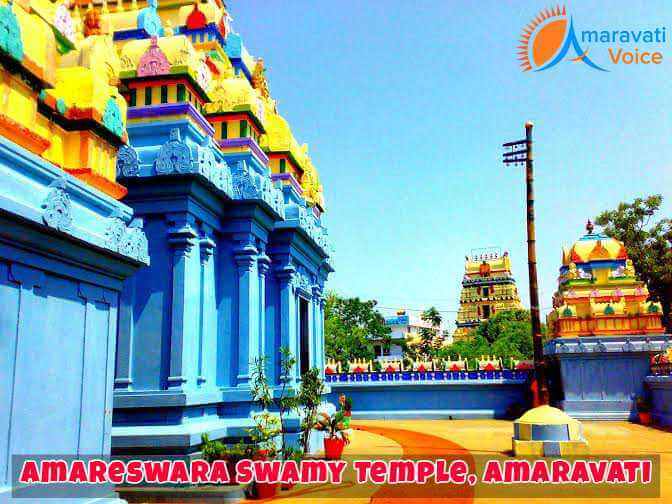 The ancient Amaralingeswara temple at Amaravati gets Rs.22.48 crore by selling its land at Chennai. The Amaravati temple own 473 acres of lands in various areas of Tamil Nadu, but those lands were encroached in the last 70 years.
The endowments department fought toget back those lands but due to technical difficulties. The department proved 83 acres belong to Sadavarthi Satram of Amaralingeswara temple. The Amaralingeswara temple got Rs.22.48 crore due to auctioning of lands and the endowments department is planning to develop the facilities for devotees at the satram (choultry) and temple with the money.
According to the Amarlingeswara Swami temple priests, the then Jamindar Raja Vasireddy Venkatadri Naidu was the chief patron of the temple and his wife Venkatalakshmamma donated 471 acres of lands at Talambur on the way to Mahabalipuram of the then Madras to the choultry for maintenance purpose in the year 1907.
Further, she donated 74 acres of lands of Kogantivaripalem in Achampeta mandal of Guntur district. As the Chennai lands were encroached and there was no income after the formation of Andhra
Pradesh, the choultry was maintained on the income of Kogantivaripalem lands. The state government, endowments department and Peda Kurapadu MLA K.Sridhar put all efforts and succeeded to get back 83 acres of lands from the Tamil Nadu government on the basis of land records. But as the lands were in the clutches of encroachers who were refusing to vacate the lands, the endowments department decided to sell the lands and conducted auction at Chennai.
The lands were sold for Rs.22.44 crore during auction which was conducted in the presence of AP endowment joint commissioner, Krishnaji Rao.