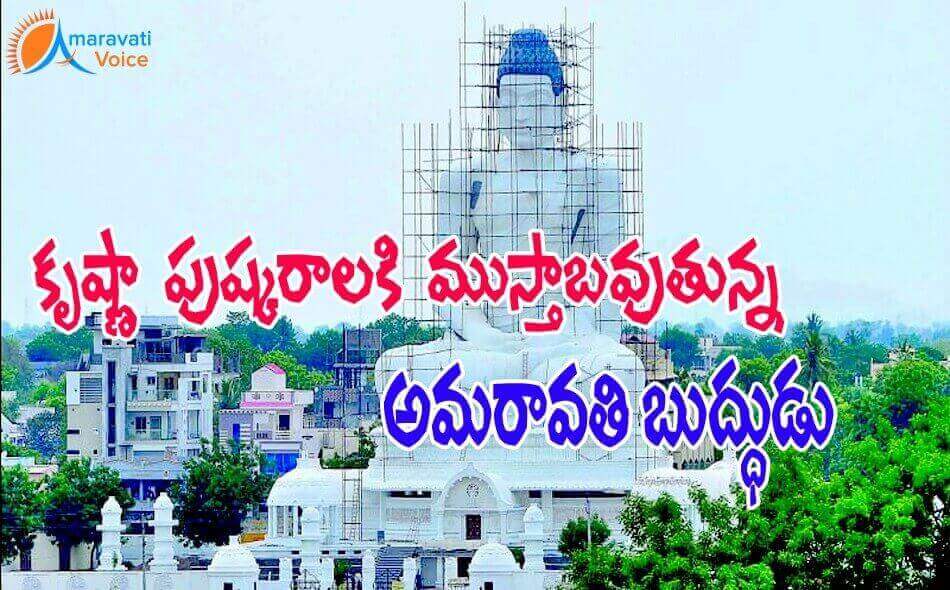 The famous iconic structure of Amaravati, Dhyana Buddha Statue is getting ready for pushkarams. The 125 feet tall Dhyana Buddha on the banks of river krishna is getting a new paint to the structure. The Dhyana Buddha is going to be the main attraction of the Krishna Pushkaralu. It is also going to get illuminated in the night time.
The statue is expected to get more visitors for krishna pushkarams. The ancient Amaralingeswara temple is also getting renovated for krishna pushkarams.
The tourism department installed scaffolding and cleaning the Buddha statue to colour it. Gray or sandstone colour would be painted to the Buddha statue. Buddha Park was proposed in front of Dhyana Buddha statue and the works of the park would be started soon.
{youtube}-CsZryFR62A|500|250|1{/youtube}