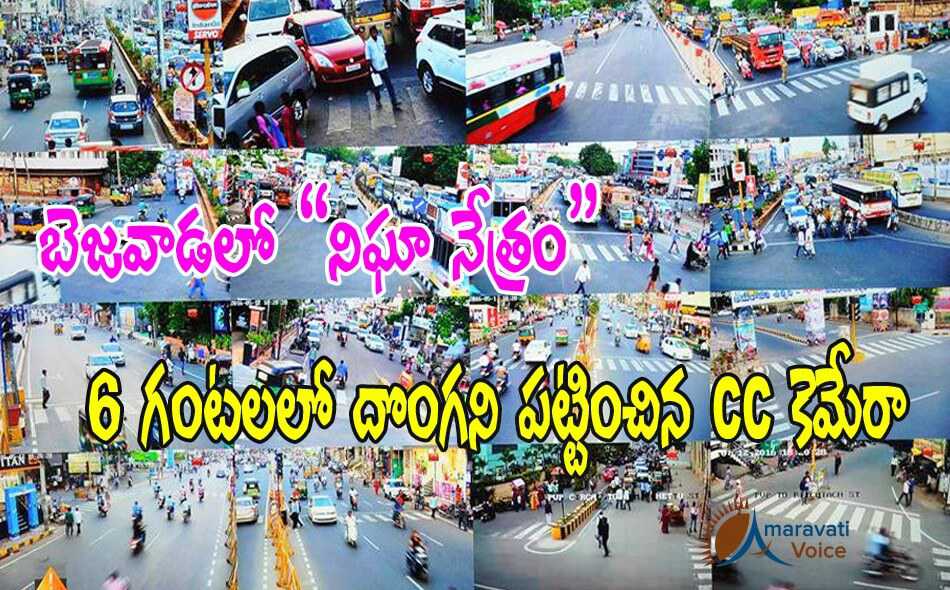 Technology has helped Vijayawada police to crack a jewellery theft case in a matter of just six hours. The CCTV cameras installed at various places came handy for the police to identify and track the auto in which a woman lost her Rs. 15 lakh worth jewellery. The jewellery was recovered.
According to police, S Aruna Kumari went to Machavaram police station on Wednesday night and lodged a complaint that she lost her jewellery while travelling home in an auto rickshaw on Wednesday afternoon. In the complaint, she said that after she took out jewellery from her locker in Dhamalakshmi Bank, she wanted to return home. As their car gave trouble, she and her driver hired an auto to reach her home in Bharatinagar. She sat in the passenger's seat while her driver shared the driver's seat. On reaching home, they realized later that the valuables were left in the auto. She, her husband and the driver searched the entire route from bank to her home but could not find the gold. In the evening, they lodged a complaint with the police. After filing an FIR at about 9 p.m., the police began investigating right away.
They began checking video footage of the CCTV cameras along the route of the Dhamalakshmi Bank's branch to Aruna Kumaris residence. After a thorough search, they found clear footage of the green trousers of the autorickshaw driver.
They entered the registration number of the auto into the tablets that were given to the police officers, to know the address of the owner of the autorickshaw. As the police have access to the data of the Transport Department, the auto owners' name and the address flashed.
Based on the data, they went to the owner's house in Ibrahimpatam only to find that the woman had sold the auto to a finance company in Bharatinagar. They later found that the auto was purchased by D Maria Kumar in Nalugu Sthamablu Centre in Vidyadharapuram area. The police then rushed to the place and found that the auto was parked outside their house. There was another twist. The auto, though owned by Maria Kumar, was being run by his father Yobu. On questioning, Yobu admitted to being in the possession of the bag, but maintained that he did not steal it. He said he had found it lying in his auto after Aruna Kumari got down. But the police registered a case against him as he kept the gold that doesn't belong to him.