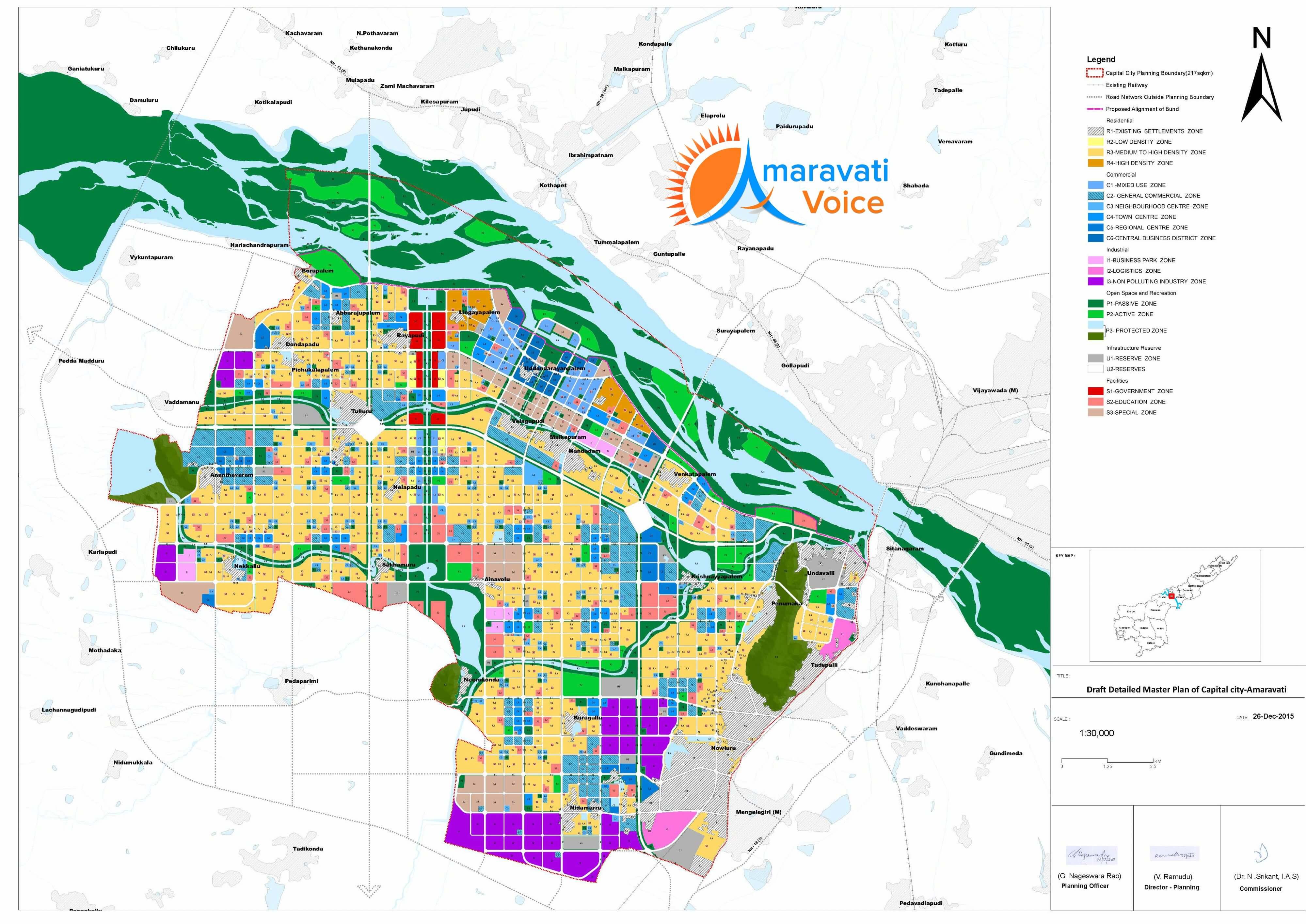 Greenery all over, express highways, Iconic Towers, Excellent Transport system High-speed trains, Straight roads, Parks, Jobs for all, Houses for all; this is the outcome of the Master Plan of the Peoples Dream Capital of Andhra Pradesh.
Andhra Pradesh government released a detailed master plan for the development of Amaravati capital city on Saturday night. As per the master plan, the total area of the capital city would be 217km falling in 25 revenue villages. Already these lands were taken in Land Pooling System by Government.
According to Master Plan, Amaravati is divided into nine economic theme cities; which are government, finance, tourism, knowledge, health, electronics, media, justice and sports. Also the focus on Blue and green plan suggests the importance of Water and Greenery. The Flood management plan is included in the master plan, mostly concentrated on floods due to Kondaveeti vagu.
Separate allocation is made for returnable lands under the LPS both in residential use and commercial use.
The master plan is released by CRDA in its official website. The master plan would be available in Krishna and Guntur District Collectorates. Citizens can raise objections if any within one month after the release of the master plan. After considering all these objections, CRDA will release its final notification and Amaravati Journey will start from that point.