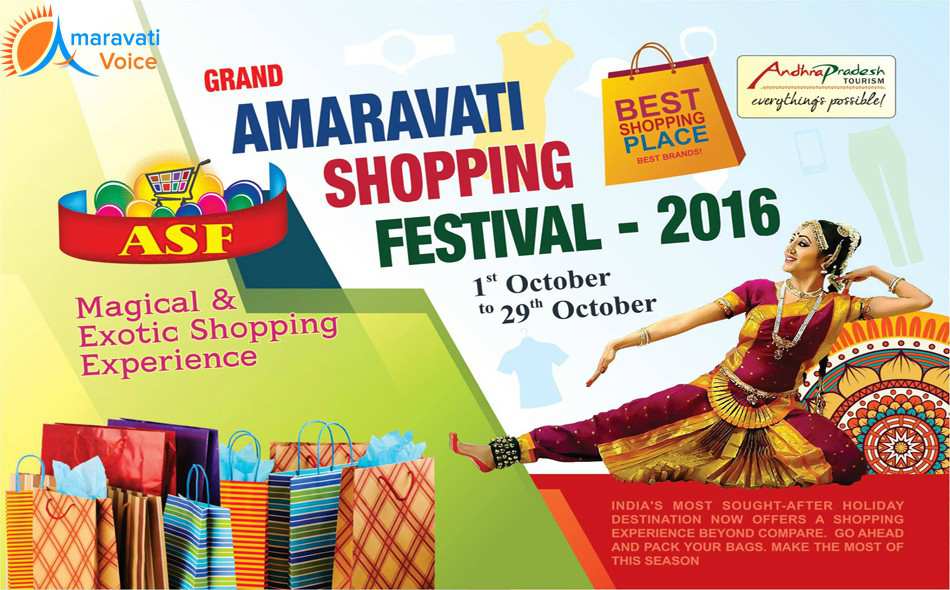 Chief Minister N. Chandrababu Naidu Will launch Grand Amaravati Shopping Festival-2016 (ASF) in Vijayawada on October 6 and it will go on till October 29th.
The shopping fest will be conducted at the PWD grounds, Punnami Ghat and Padimawati Ghat. Ministers Devineni Uma Mahes War Rao and Pratitipati Pulla Rao launched the Official Website of the ASF on Saturday.
Giving the details of the fest, Krishna district collector A. Babu said that the event is mainly aimed at attracting tourism and also to create a brand image for the new capital. He said the ASF is being conducted on the lines of Dubai Shopping Festival every year.
Around 2,000 stalls were allocated to the Vendors and they are coming up with big discounts, he said. Mr Babu also said that the customers will be given two coupons on every purchase of Rs.1,000 for daily and bumper draw prizes.
Food courts and amusement for children are also being set up at the Venues. A carnival will be held on Bandar Road every evening during the Amaravati Shopping Fest.