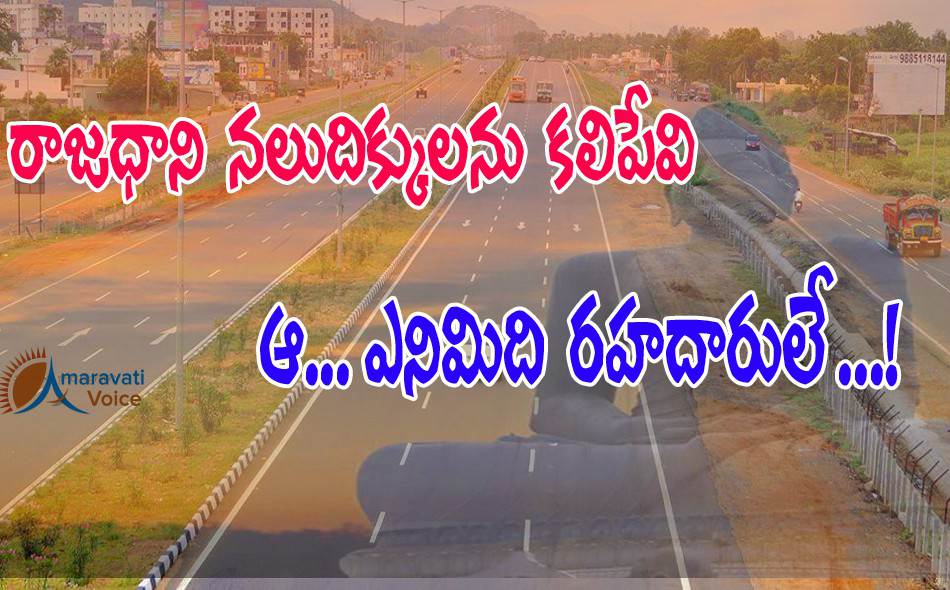 Andhra Pradesh government is giving importance to the road connectivity to Amaravati, from all corners of the state. The Road connectivity would be first priority for Amaravati. The construction of the roads would pave the way for all facilities, including the capital construction material.
Government is of the opinion that once the construction of road networks is completed, then the construction of buildings and rail network would also be easy. A strong road network in the new state will pave the way for development in all fronts.
The Government is working on ensuring better road connectivity from Rayalaseema districts to the new capital Amaravati. Chief Minister also asked to synchronise the Kadapa and Kurnool routes with the Anantapur- Amaravati route. Once this route is ready, the travel time from Rayalaseema to Amaravati would just be 5 hours.
The 8 roads which government is planning to connect to Amaravati are:
Vijayawada - Hyderabad Road
Ibrahimpatnam - Mylavaram Road
Vijayawada - Nuzvid Road
Vijayawada - Gannavaram Road
Pammarru - Kattipudi Road
Vijayawada - Machilipatnam Road
Vijayawada - Guntur Road
Amaravati - Sattenapalli Road
{youtube}XCB1VsycrEM|500|250|1{/youtube}