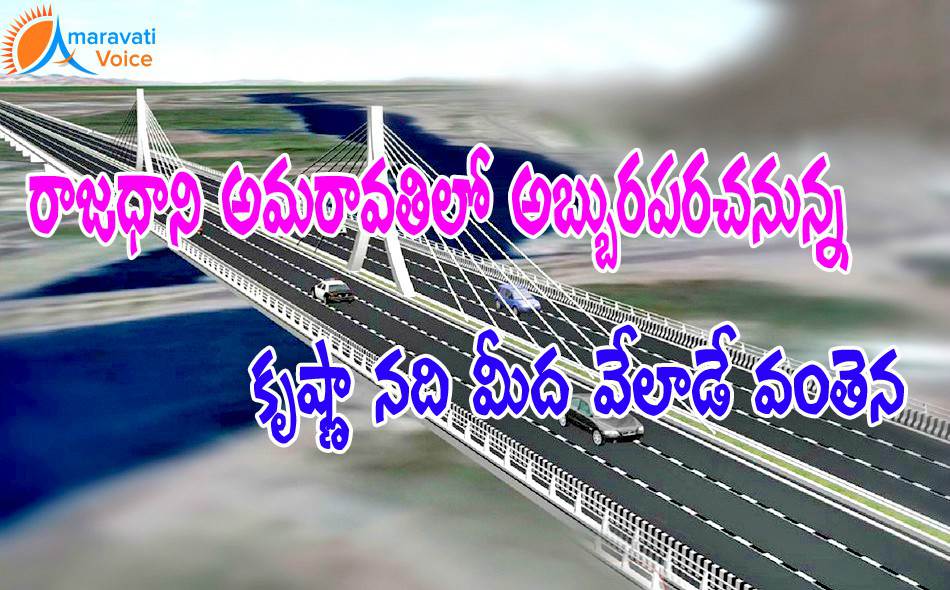 Some proud architectural attractions are emerging from the new capital of Amaravati. One of the first of these is likely to be the flyover of the six-lane Amaravati Seed Capital Access Road, which is being designed to resemble a "hanging bridge', like the historic Howrah Bridge. The difference is that whereas pillars are usually constructed every 15 meters to support flyovers, there won't beany for a stretch of 150 meters in this one. The flyover would start near Tadepalli railway gate and end at Kondaveeti Vagu after passing Buckingham Canal.
CRDA vice-chairman and minister for municipal administration P Narayana said AP Chief Minister N. Chandrababu Naidu wanted bridges on the Access Road to be iconic, spectacular to look at, and therefore, the flyover and bridges on Kondaveeti Vagu and the Krishna river were being designed accordingly. The Seed Capital Access Road will start near Manipal Hospitals on the Vijayawada Chennai National Highway-16 and end at Borupalem. It will be 21.5 km in length and have six lanes, though only four exist currently: two lanes will be used by the metro and BRTS in the future.
The Capital Region Development Authority (CRDA) will construct the access road at a cost of Rs. 569 crore in nine months' time to be able to transport the heavy construction material required for setting up Amaravati. The access road will be 60 meters (197 feet) in width, with greenery speckling the divisions of the six tracks. Walking and cycling tracks of 3m and 4m width have also been proposed. The access road will have a manicured look, with no electric wires or other unsightly cables visible; these will pass through underground ducts to be constructed beneath the walking tracks.
Features of the Hanging Bridge:
This Hanging Bridge would be an iconic structure to Amaravati
The length of the bridge is 1.5 KM
The pillars would be laid for every 150 Mts
Seed access road width is 60 mts
Greenery on both sides of the road
This would be of 6 lanes
{youtube}Mpvm-mpfO94|500|250|1{/youtube}