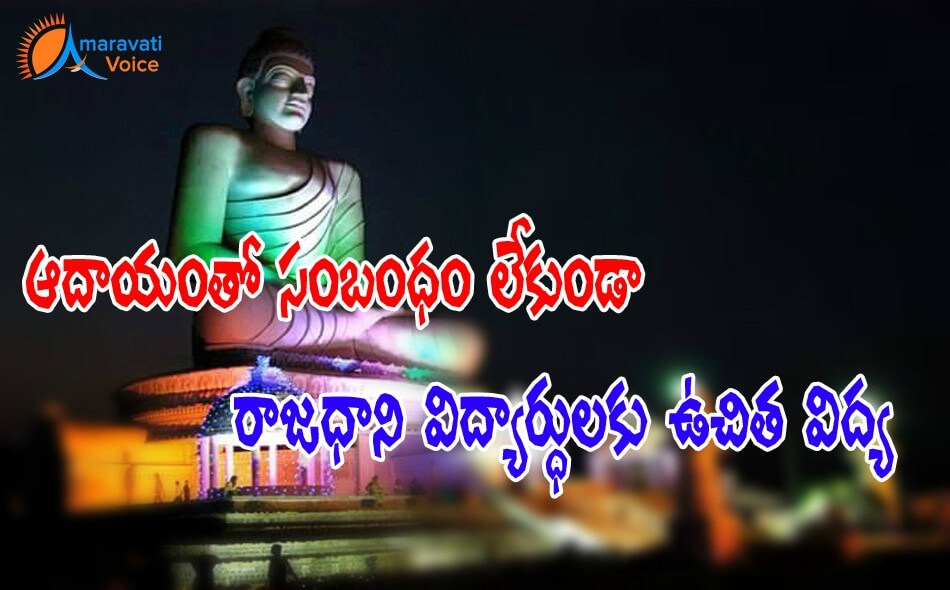 The State government gave its nod to implement free education to the children of farmers and other landless poor of the Land Pooling Scheme in capital region. A government order on Monday said listed out guidelines to be followed in the implementation of the scheme to reimburse tuition fees.
Under the scheme, government and recognised polytechnics, convener quota (Category A) in respect of professional colleges and university colleges, excluding intermediate colleges are considered as "eligible colleges".
Students who were residents as on December 8, 2014 in Amaravati, irrespective of the parental income or community, studying in the eligible colleges would be eligible.
The new free education scheme would be applicable for a period of ten years starting from the academic year 2015-16. Those who became eligible during the last year of the scheme would be continued as well. Eligible students studying post metric courses in eligible colleges can apply online in prescribed format for tuition fee reimbursement within one month from the date of admission.
{youtube}Mc84XpSEKbs|500|250|1{/youtube}