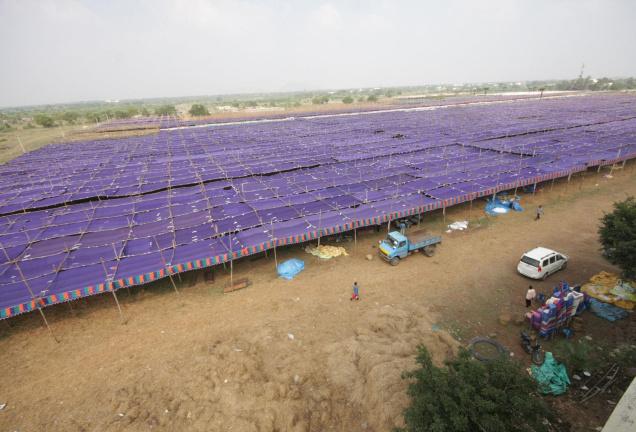 78th Annual Bible Mission Convention has been started today at the open grounds spread across 70 acres opposite Acharya Nagarjuna University. The meetings have started with an inaugural prayer. The meetings are going to be held fro three days, till January 29th. Over five lakh people are expected to attend the convention in three days. Chief Minister Chandrababu Naidu is expected to participate in any of the coming two days.
Vice President, Bible Mission and convener of meetings, J. Samuel Kiran said, the mission was founded by Father Devadas, a 20th century prophet who was known for praying and healing hundreds of sick people with divine power of the holy spirit. The bible mission festivals are aimed at promoting peace, happiness and moksha through forgiveness of sins by Jesus Christ.
The RTC and South Central Railway have been running special services to Guntur and Vijayawada. The organisers have made arrangements for providing food to the lakhs of devotees. The organisers have dug up 20 bore wells at the venue and 250 water tankers have been pressed into service. Keeping in view the security, CCTV cameras have also been set up.