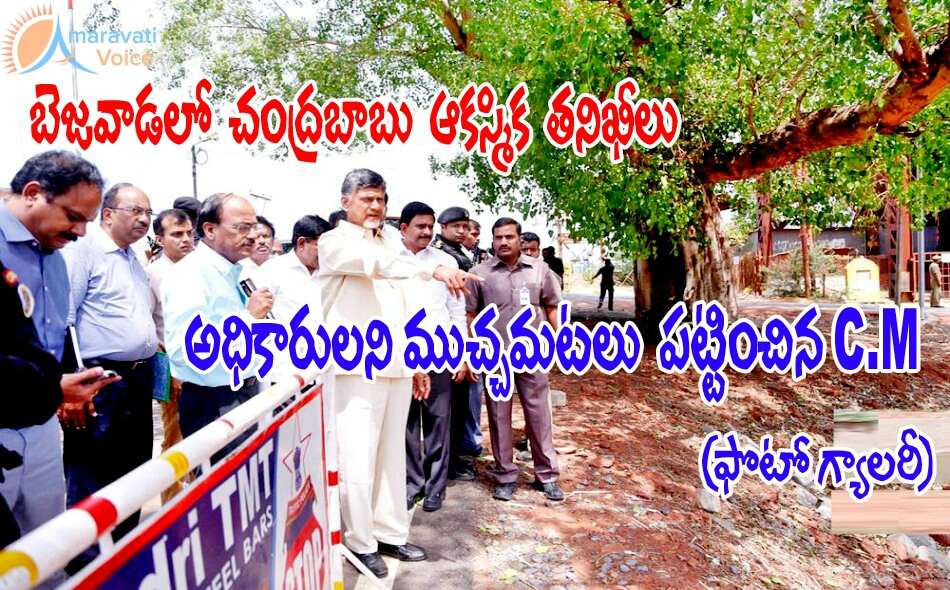 Andhra Pradesh chief minister Nara Chandrababu Naidu, today has done a sudden surprise inspection on Krishna Pushkaram Works. According to the schedules, after his visit to Velagapudi to inspect the works of Secretariat Construction, CM has to leave to Gannavaram Airport to attend Assam CM's swearing in ceremony.
But Chief Minister has stopped his bus on Prakasam Barrage and inspected the works there, later moved on to Durga Ghat and inspected the ghats construction. He has instructed the officials to build the ghats in such a way that, there would not be any discomfort to the crowd. Later he has moved to Kanakadruga Flyover area and asked Collector to make sure the works should not block the traffic during pushkarams.
CM moved has instructed VMC commissioner to clean the canals. Later chief minister moved on to BRTS road and instructed to grow more greenery across the main roads in the city. From BRTS Road, chief Minister left to Gannavaram Airport, to attend Assam CM's swearing in ceremony.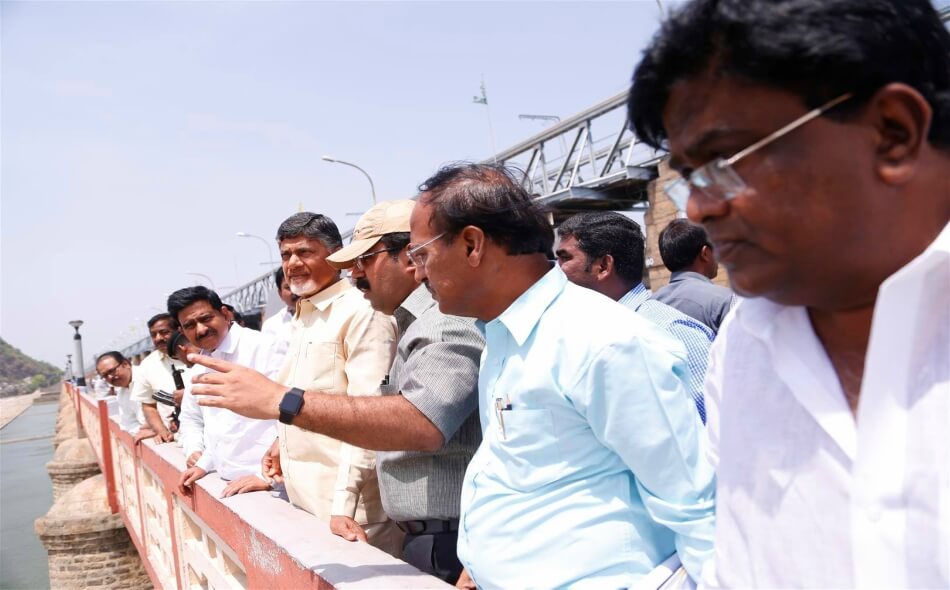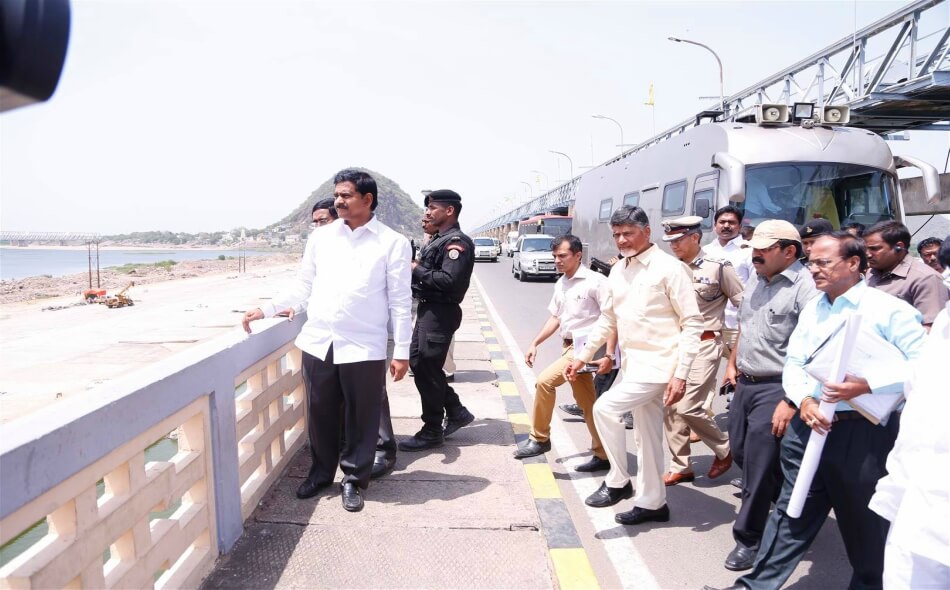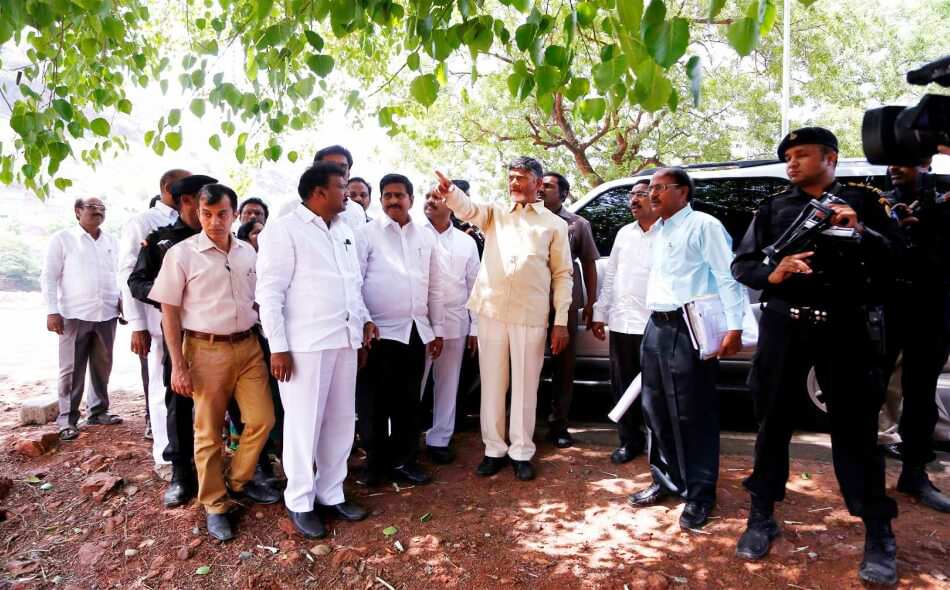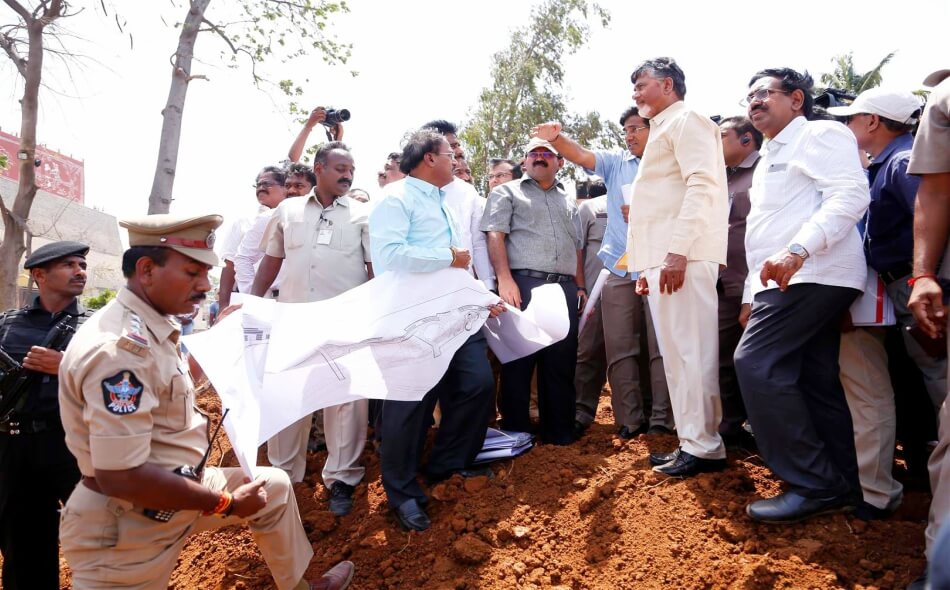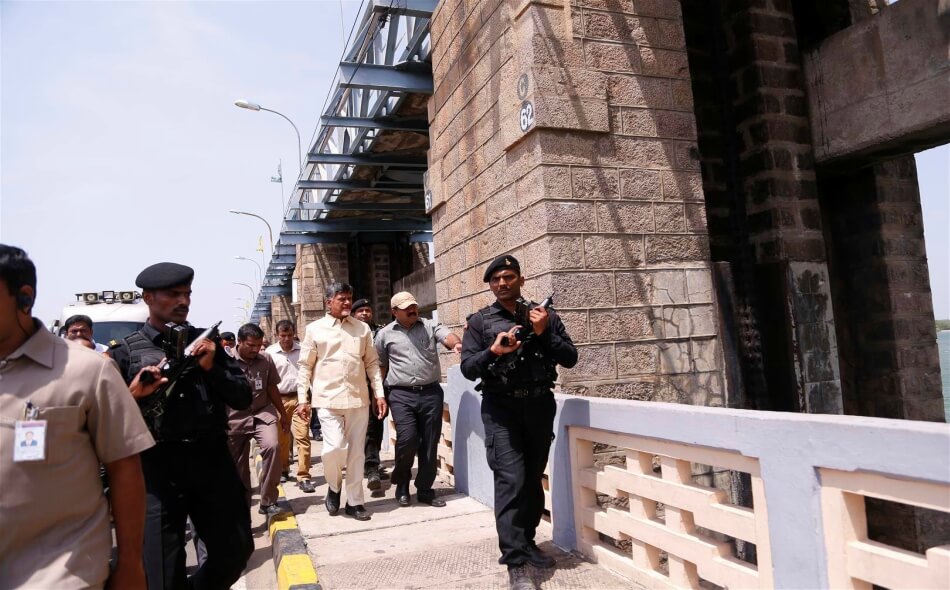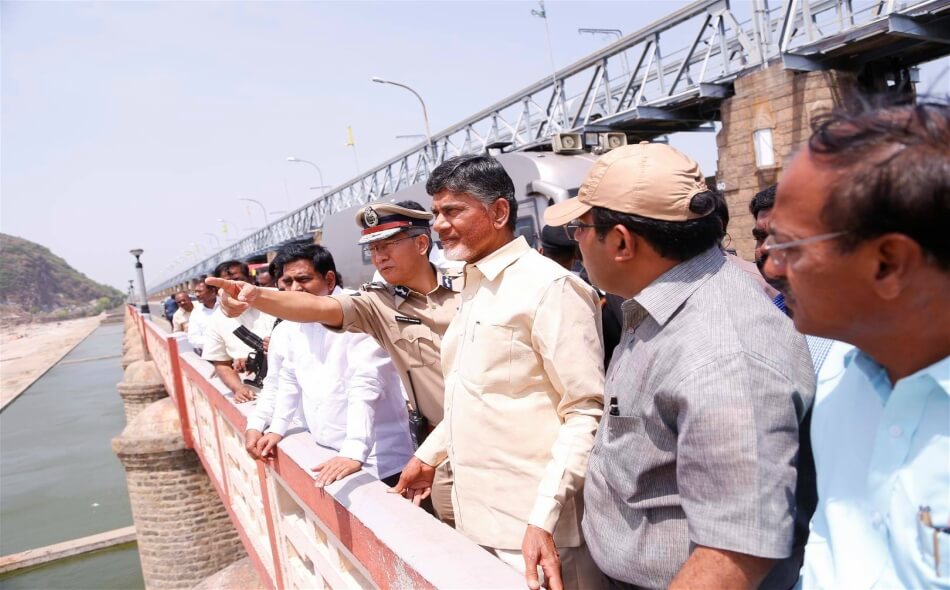 {youtube}4wr-cbrMyDk|500|250|1{/youtube}