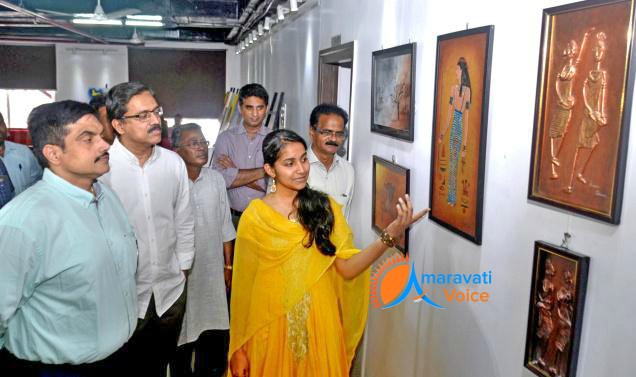 On the occasion of International Women's Day, a group of women artists exhibited their art works ranging from handicrafts to paintings at the Cultural Center of Vijayawada.
The exhibition was inaugurated by Andhra Pradesh income tax commissioner V.S.S.Prasad.
The paintings of young artist Kareema Tabassum stood as special attraction at the exhibition. While Minakshi Women Arts and Crafts welfare society chairperson Ms.Minakshi arranged the show, Mr Surya Prakash presented Kondapalli toys.