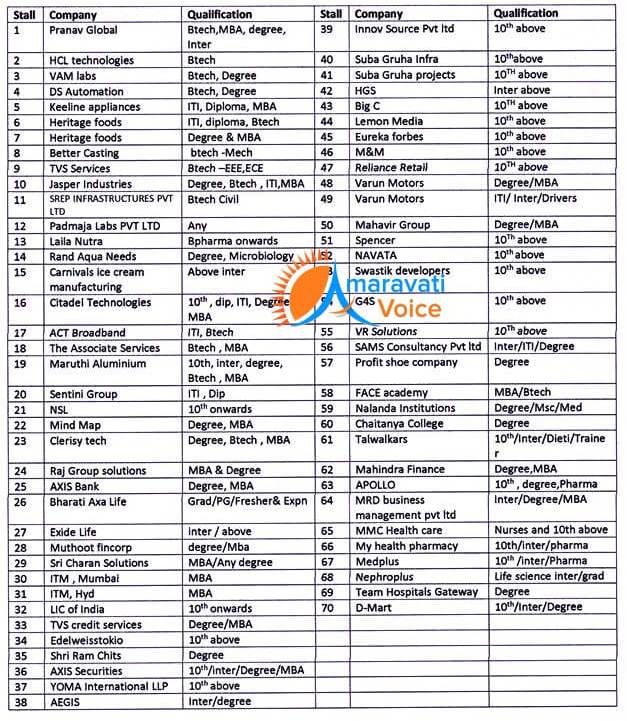 Sree Padmavathi Venkateswara Foundation, with collaboration of Vijayawada Municipal Corporation, is organising mega job fair tomorrow (05-03-2016) at Indira Gandhi Municipal Stadium in Vijayawada. Nearly 80+ companies will participate in the fair, and select the candidates.
Each company will be allotted with a stall number.
Above are the details of each stall, company name and qualification required.