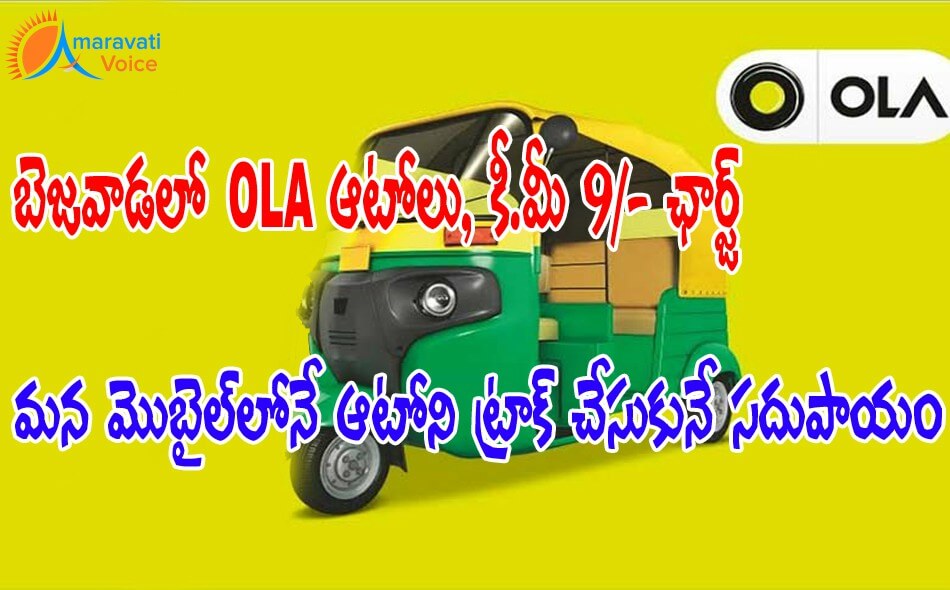 Vijayawada which is getting its metro touch after the capital announcement in Amaravati, can now book the auto's online. Ola has launched a mobile app for transportation in auto rickshaws on its app, on Thursday.
In Vijayawada, 100 Ola Autos are started initially. Citizens can hire auto's, by booking through mobile Ola App Auto travel. Citizens can also track the auto on their mobile where it is. The customers can also share the ride details with the friends and family members, and they can also track the auto route. With this feature the safety of the customers in the auto is assured.
The payments can also be done online, through the app. Ola Auto, provides autos at a fare of Rs. 9 per kilo meter with a minimum fare of Rs.25. In the night time the charges would be 1.25 times more than the normal fare in day time.
How to book Ola Auto through Mobile App, in Vijayawada
Download the Ola app from here, https://play.google.com/store/apps/details?id=com.olacabs.customer
Book an Auto with the Ola mobile app.
Set your pickup location, Add drop location, Track your Auto as it reaches you
At the end of the trip, you can choose to pay for ride either partially or completely with your Ola money balance.
If you choose to pay with Ola money, mention the amount to the driver. You will then receive an SMS with an authentication code. Kindly communicate the 4 digit code to the driver to proceed with the transaction
Share the authentication code with the driver