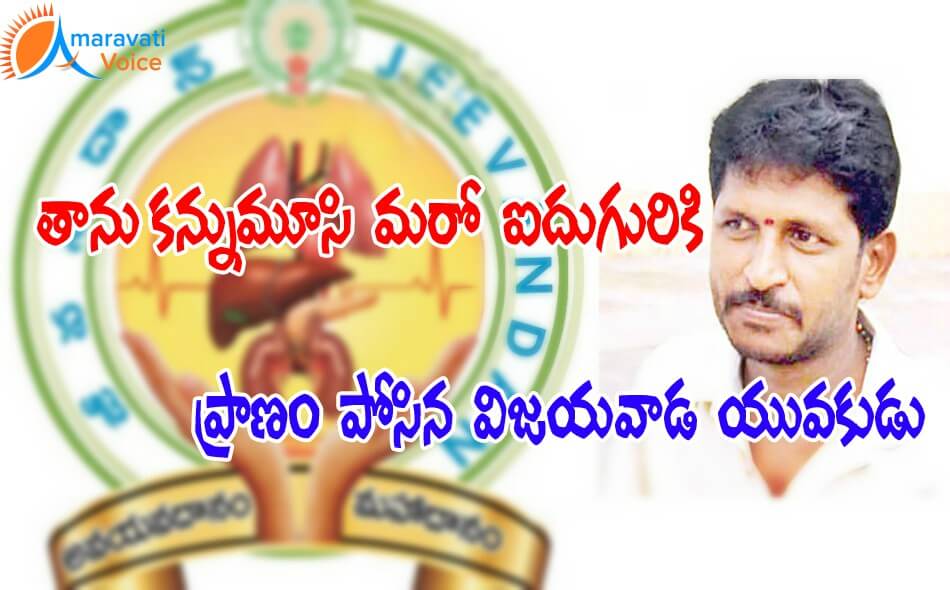 Regani Bhavani Prasad aged 27 years old who is resident of Vijayawada has met with an accident that left him brain dead. He is a native of Pantakala Raod, Patamata. The family members of R Bhavani Prasad donated his organs to give life to 5 others. His family members donated liver, two kidneys and two eyes were donated to the needy.
According to family members, Bhavani Prasad met up with a accident on Eluru road on July 4th. After the accident he was rushed to a Help hospital in Vijayawada. Bhavani Prasad had a severe head injury and brain was badly affected.
He failed to respond to the treatment and finally was declared brain dead on Tuesday night. He was therefore shifted to Arun Kidney Centre which coordinated with Jeevandan foundation for retrieving his organs.
One of his kidneys was harvested to a patient at Aaysuh hospitals in the city while the other was operated into another at Arun Kidney Centre. His Liver was sent to a patient at Manipal hospital while both his eyes were donated to Vasan Eye Care.
{youtube}23dmOtN45uU|500|250|1{/youtube}