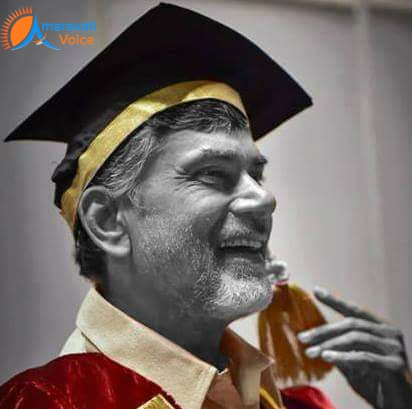 Chicago University Offered Doctorate to Andhra Pradesh Chief Minister Chandrababu Naidu. In the history of 100 years, The University of Chicago gave doctorate to a foreign political dignitary for the first time, that to for a Indian politician. Our Chief Minister is Honored by CSU.
Chicago University president Dr. Wayne Watson wrote a letter to Mr.Nairu and said that, the decision to award the degree was for the Chief Minister's abilities to envision, plan and bring to fruition transformative changes for the good of Andhra Pradesh people.
Chandrababu Naidu did not accept such honors before from other universities, but now decided to accept from Chicago University keeping in view of its history.