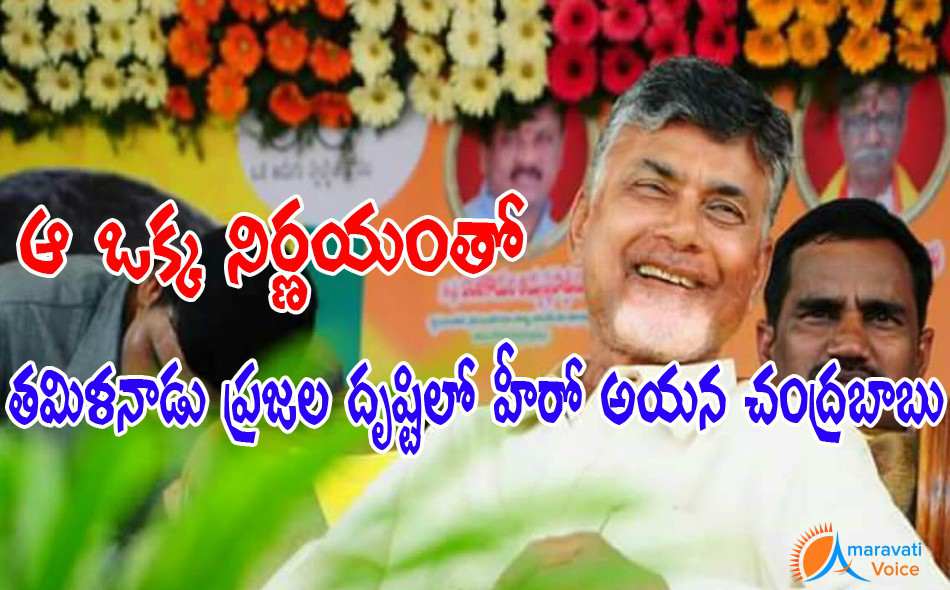 Tamilnadu state which is suffering from various problems, right from Cauvery water to Chief Minister Jayalalitha's health, have got a sigh of relief, after the key decision taken by Andhra Pradesh Chief Minister Chandrababu Naidu.
As we all know Tamilnadu is facing trouble for dirking water and Karnataka government is not willing to release Cauvery water even after the Supreme Court's order. Tamilnadu is facing troubles for drinking water. Tamilnadu government is thinking of the alternatives to overcome this problem, and Tamilnadu's Principal Secretary Rammohana Rao, called Mr.Naidu on phone and explained the situation of the state, where they are lacking water for drinking.
Immediately, Chandrababu Naidu has taken a decision to release 3 TMCs of drinking water to Tamil Nadu from Krishna River from Telugu Ganga canal. Now Tamilnadu people are treating Chandrababu Naidu as a hero and thanking him for releasing the drinking water.
Chandrababu Naidu, is using this opportunity to turn positive for two purposes. One is to maintain good relations with neighbouring state and secondly as his party is now National party, he is eyeing on the positive votes of Tamilians, where Telugu population is more.