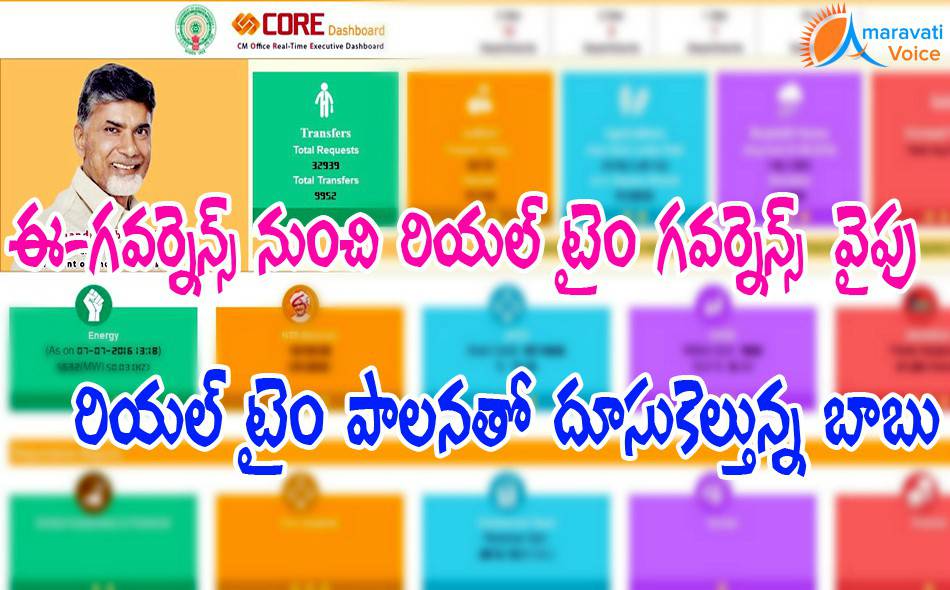 The Andhra Pradesh government is using big data and analytics to improve governance at all levels and in all departments. Every department data has been linked to CM Core Dashboard, where the data is real time and it can be monitored.
Most of the data is updated automatically, instead of manual intervention and this assures the authenticity of the data presented on the CM Core Dashboard.
The integration will help mainly for the welfare schemes to the people. All authentications so far were being done primarily based on the Aaadhar number. It helped in huge savings and eliminating corruption and fake beneficiaries.
Any citizen can visit the CORE dashboard portal from his computer or phone, to assess the efforts of the Government.
The CORE Dashboard is enabling the state government to monitor category-wise key performance indicators of various departments/schemes in real time. Public also can check key performance indicators of various departments, schemes, initiatives, programmes, etc.
With this, Government have been able to save crores of money under Public Distribution System, save energy and plug loopholes by eliminating middlemen in implementing welfare programmes.
For Example: How many pensions have been given in a particular ward. The data would show with the name of the beneficiary, phone number, address, at what time and date they have taken the pension can be seen.
Andhra Pradesh government successfully held Krishna Pushkaralu, with the same Real Time Data. From crowd management at ghats to ensuring safety of pilgrims and supply of food, everything is done using technology to make this a success.
Here's how you can check live information update on the CM CORE Dashboard
http://core.ap.gov.in/CMDashBoard/Index.aspx
{youtube}LHXd_a7c8Jg|500|250|1{/youtube}