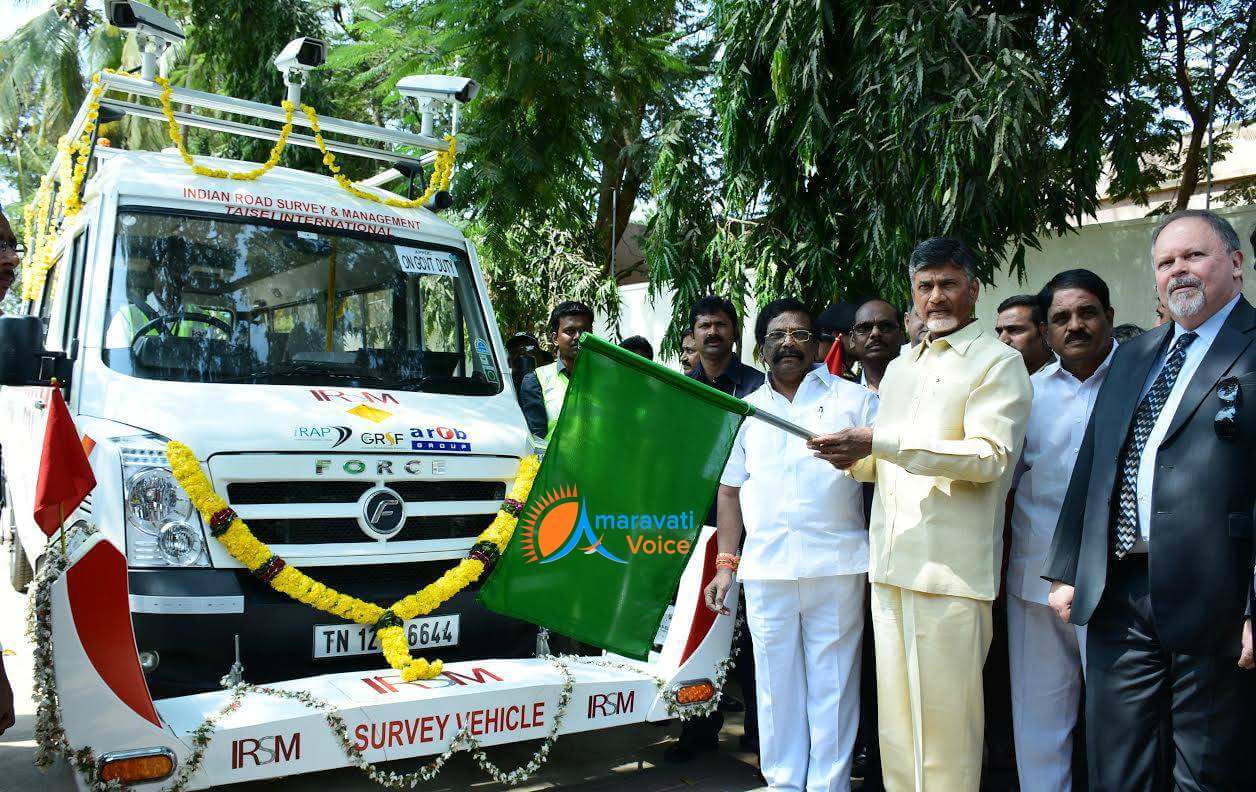 Chief Minister N Chandrababu Naidu flagged off the multi-purpose survey vehicles today. They are manufactured in Australia.
The vehicle will be used for a comprehensive survey of the state's road network and collect high quality data for the functional and structural condition evaluation of about 41,000 Km of R&B roads in Andhra Pradesh
The state government has taken initiative to create a database covering the majority of roads in the state and probably , it is for the first time such a project has been taken up in the country.
It will be executed by the Andhra Pradesh Road Development Corporation with the World Bank assistance. The survey work has recently been awarded to the Australian Road Research Board (ARRB), on an international competitive bidding basis. ARRB, based in Melbourne, Australia is a pioneer in this field and the technology is a result of 80 years of continuous research and development.
The total cost of the project is Rs.6 crore and is expected to be completed by August 2016