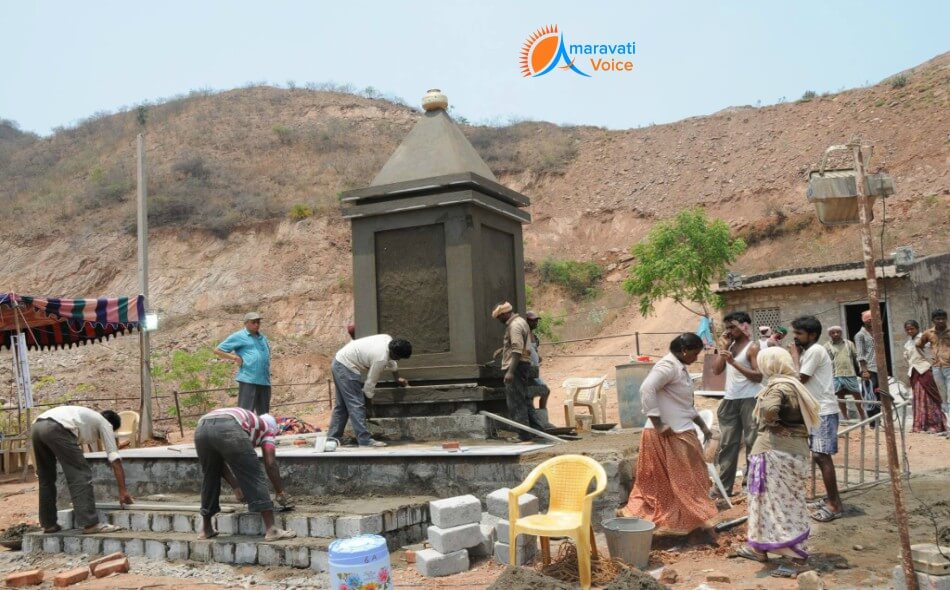 The state government has taken up an ambitious programme for the welfare on the eve of BR Ambedkar's birth anniversary. It includes construction of six lakh houses at an estimated cost of Rs 16,000 crore for them. As part of the celebrations, the state government would also build a 125-ft tall statue of the architect of Indian Constitution at Amaravati.
"The statue will come up on 15 acres of land at Amaravati and the place named Ambedkar Smruthi Vanam will have an international Ambedkar research centre, a Buddhist Dhyana Centre, study circles for Dalit students," SC Corporation chairman Jupudi Prabhakar Rao has said.
The statue will either be built with bronze or high grade steel, which will be decided by the sculptor, who will be selected in the same manner as the architects of the two iconic buildings of the Capital City were finalised. According to sources, the expenditure for the project is estimated to be more than Rs 100 crore.

Meanwhile, stage is set for the foundation stone laying ceremony for housing schemes for weaker sections in the state on April 14, marking BR Ambedkar's 125th birth anniversary. Chief Minister N Chandrababu Naidu will lay the foundation stone for the housing scheme which includes 10,000 houses for those to be relocated from the canal bunds in Vijayawada at Jakkampudi village on the city out skirts. There are a total three schemes-NTR Grameena Gruha Pathakam, NTR Pattana Gruha Nirmana Pathakam and NTR Gruha Naveekarana. Under NTR Grameena Gruha Pathakam a two-bedroom house constructed in 300 sqft will be given to the beneficiaries in rural areas. Estimated cost of each unit is Rs. 2.9 lakh. The state government will provide a subsidy of Rs 1.2 lakh and Rs 60,000 under NREGS while Rs 1.1 lakh will be facilitated as loan. Those with less than Rs 1 lakh annual income are eligible for the housing scheme. Each assembly segment has been allocated 1,250 houses under the scheme. In the constituencies where rural population is less than 50 percent, only 500 houses have been allocated. Similarly, under NTR Pattana Gruha Nirmana Pathakam, two-bedroom houses of 400 sqfeet each will be given to the beneficiaries in urban areas
In Vijayawada, a total 8.300 families living on canal bunds at various parts of the city will be relocated to Jakkampudi, where government is constructing 10,000 houses. For the remaining 1,700 houses beneficiaries will be selected.