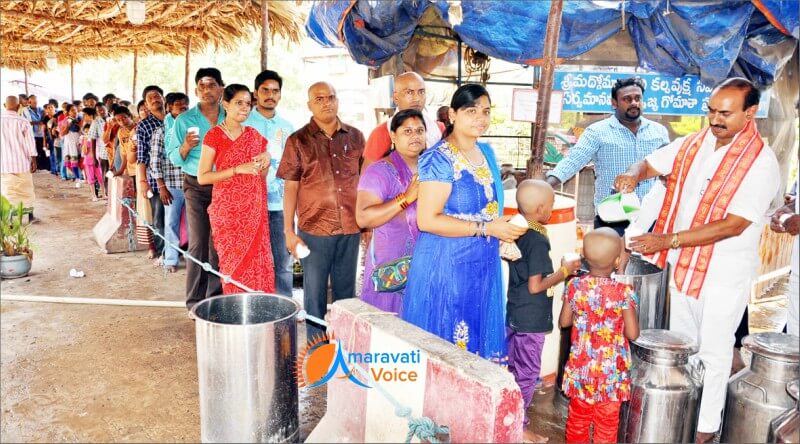 The officials of the Kanaka Durga Temple is providing free butter milk to the devotees who are coming to visit Durgamma, a top Indrakeeladri. AEO Achutanandan has started this from Sunday.
Considering the amount of the blazing heat, officials have taken this decision to provide free butter milk on Fridays and Sundays and the remaining days chilled cold water. They would continue this for the whole summer.
Also people can sponsor on the name of god. People can pay Rs.750 and the officials will give 40 liters of butter milk on the name of the person have donated that money.