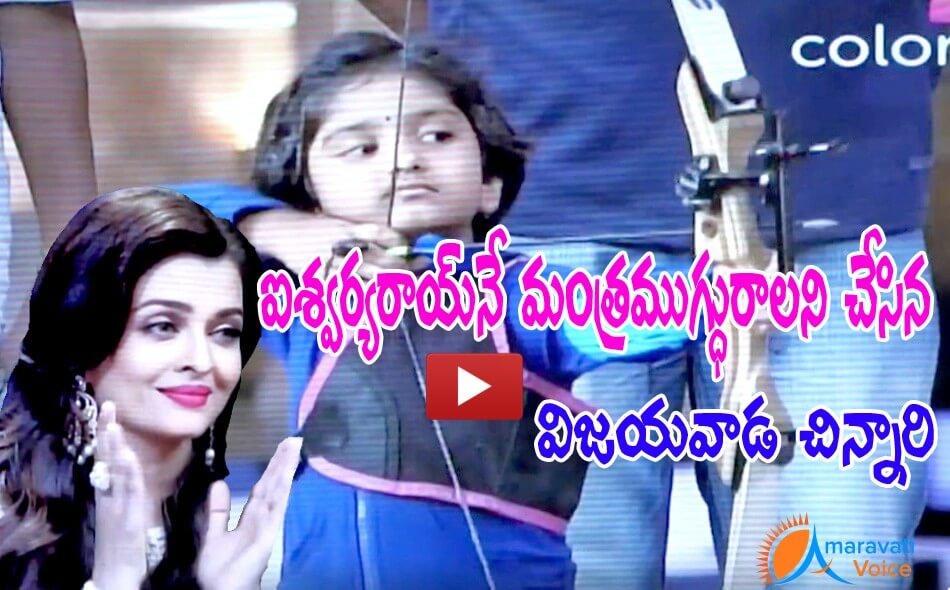 Vijayawada City Kid Cherukuri Dolly Shivani showed her archery skills in Colors TV Reality show infront of Aishwariya Rai Bachchan, and other Bollywood stars Karan Johar, Kiron Kher, wife of Anupam Kher, Malaika Arora and Ranadeep Hooda.
The four-year-old kindergarten student at K.K.R. Gowtham School, who entered the India Book of Records and Asian Book of Records for her archery skills last year. In this reality show she has successfully completed three rounds and is into fourth round.
"During the first round at Hyderabad, she bursted the balloons of her choice. But later at Mumbai she succeeded in blasting the balloons of the judge's choice from seven-metre and 10-metre distances," said archer's father Ch. Satyanarayana
Aishwariya Rai is thrilled with the little kid performance and praised her and wished her for the next round.
Dolly Shivani Cherukuri is from Volga Archery Academy
{youtube}1E1kAIq0Bsg|500|250|1{/youtube}