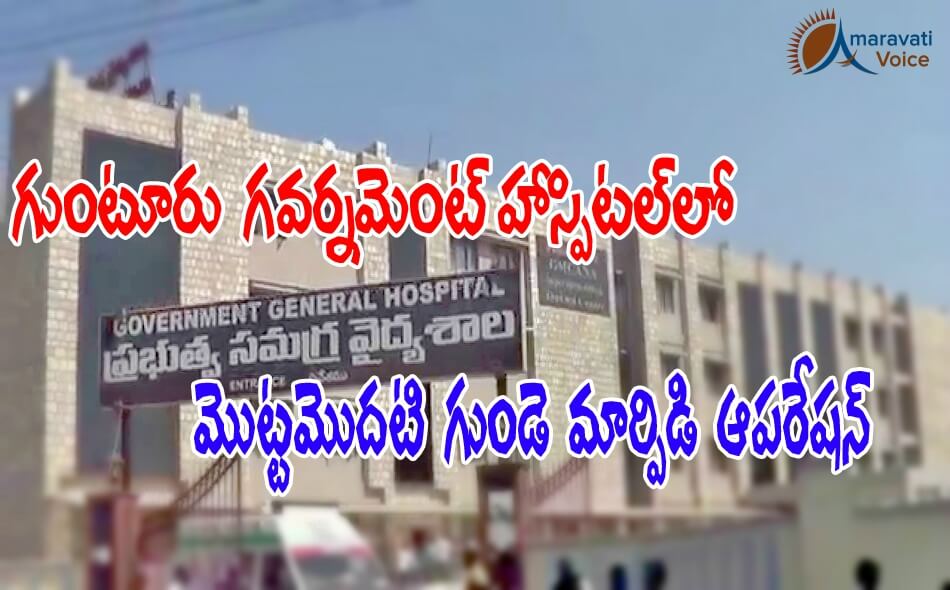 The First Heart Transplantation Surgery in Andhra Pradesh has been held at Guntur Government Hospital.
Under the leadership of Dr Gokhale, his team has performed the first heart transplantation in GGH and it is also first of its kind in India, where heart transplatation is done in a Government Hospital.
I.Yedukondalu from Ajit Singh Nagar, Vijayawada has met with an accident and has joined in NRI Hospital, one week back. But he is declared brain dead yesterday. His family came forward to donate the organs. His heart is given to Guntur Government Hospital, Liver to Manipal Hospital, Kidney to Arun Kidney Center, Eyes to Vasan Eye Care.
The recipient is also named Yedukondalu, who is resident of Swarnabharath Nagar, Guntur. He is working as a car driver and he is suffering from heart disease.
The Heart has been brought from NRI Hospital to GGH in a special green channel, which has taken 14 mins time.
{youtube}mx2g6_5RHWk|500|250|1{/youtube}