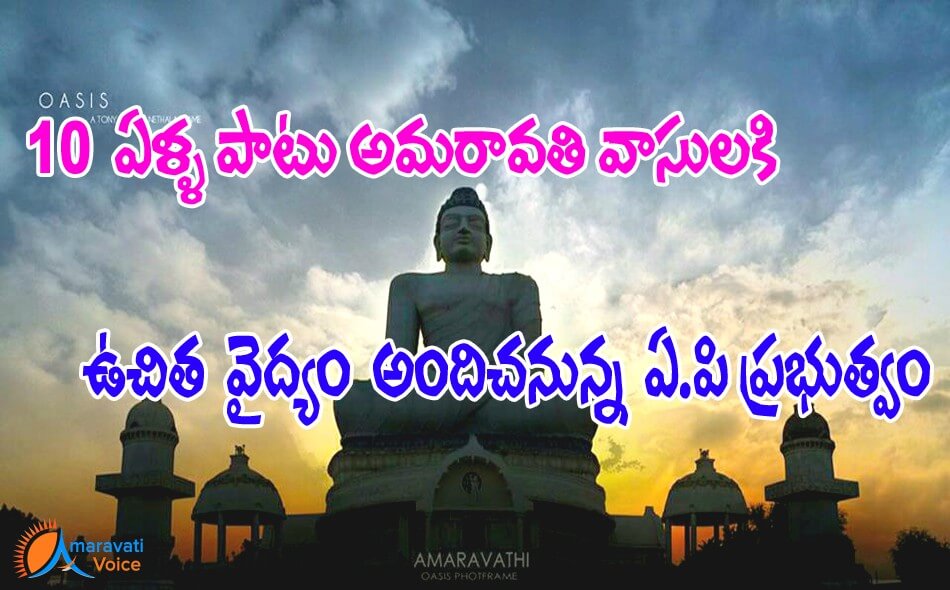 Andhra Pradesh Government has decided to provide free medical facilities to all the residents of capital city Amaravati under NTR Vaidya Seva Scheme. Only those people who are residing in the capital city as on December 8, 2014 will be eligible for his scheme.
This scheme will be in implementation for 10 years. Currently, the government is providing free medical facilities to BPL families of the capital city and now it would be extended to all the residents of the city.
According to a GO issued, only those citizens who possess ration card or Amaravati resident card would be eligible for free medical facility.