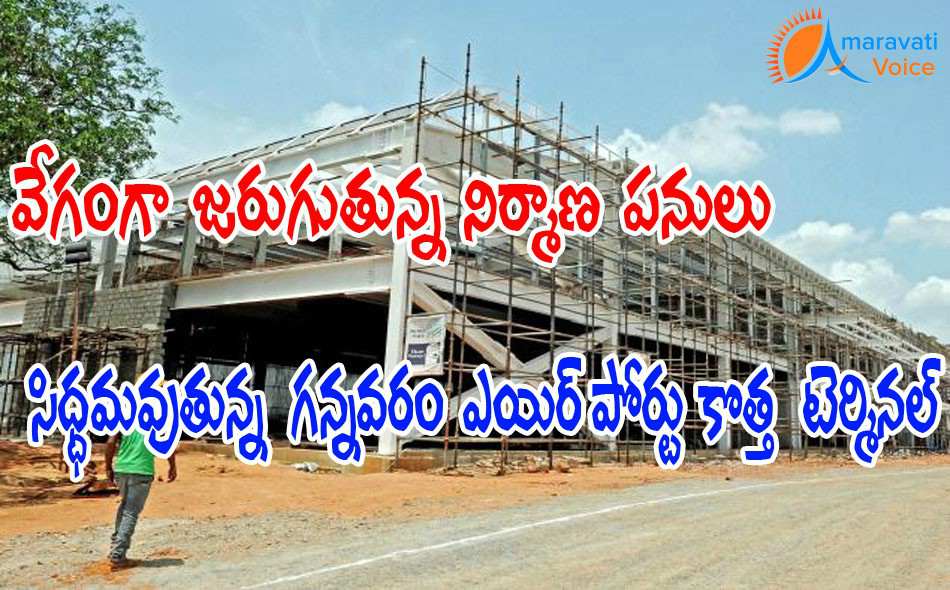 The construction of interim airport new terminal of Gannavaram Airport is racing towards completion, by December end. The works are going on in a brisk pace, since the foundation laid on October 2015. All the words are in a full swing, where almost 60% of the works are completed.
The whole pre-fab structure is ready, and the electricity words are going on.
The new terminal building is being constructed with over Rs. 135 crore budget. The new terminal would be holding thrice the capacity of the current terminal. The new terminal building will also have a 3,000 sq ft exclusive ceremonial lounge which can be used for high-level meetings. At present, the airport is equipped to handle passenger traffic of up to six lakh per annum, once the new terminal is on hand, upto 20 lakh passengers can be handled.