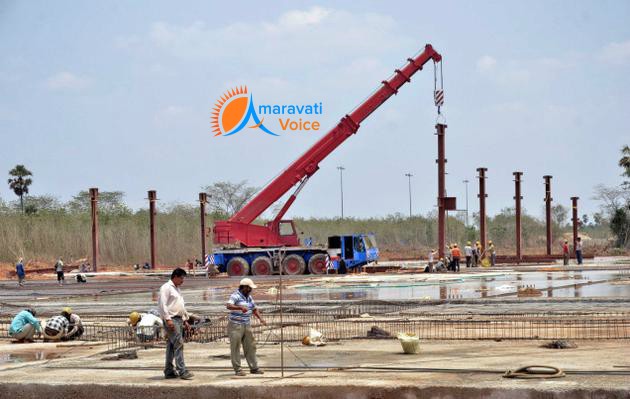 Gannavaram airport new integrated terminal building complex works are going on at a brisk pace, tragetted to complete by August, before Krishna Pushkarams.
The terminal is being developed with an outlay of Rs. 137 crore along with other amenities. It will have a capacity to handle about 500 passengers in an hour, 250 departing and 250 arriving. The airport terminal building will be spread over 9,520 sq.m. and located on a 540-acre site.
Construction of the new terminal building spread over 13,000 square meters and a small cargo building is under progress. Space would be provided to the Customs Department and immigration checks.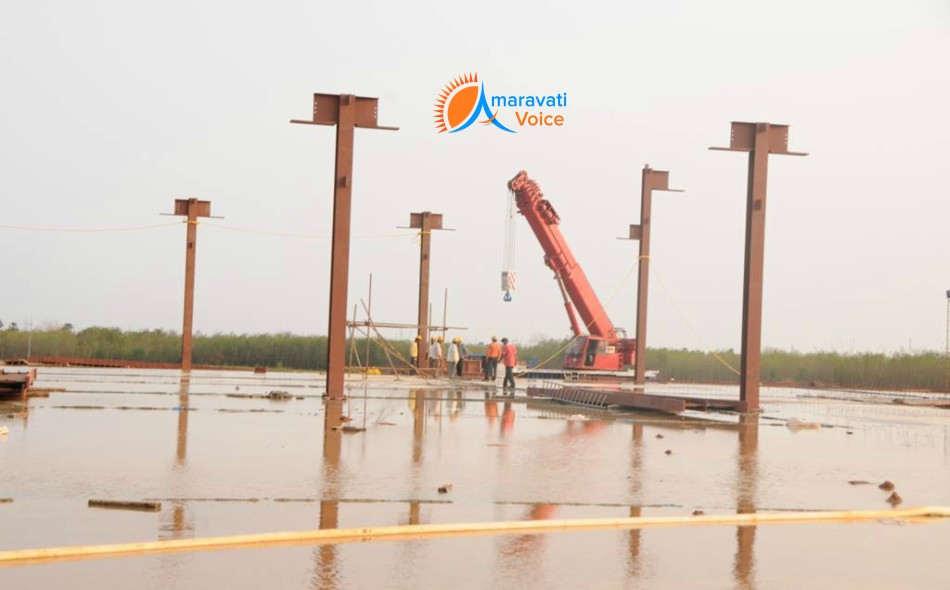 {youtube}_VHejVuRcN0|500|250|1{/youtube}