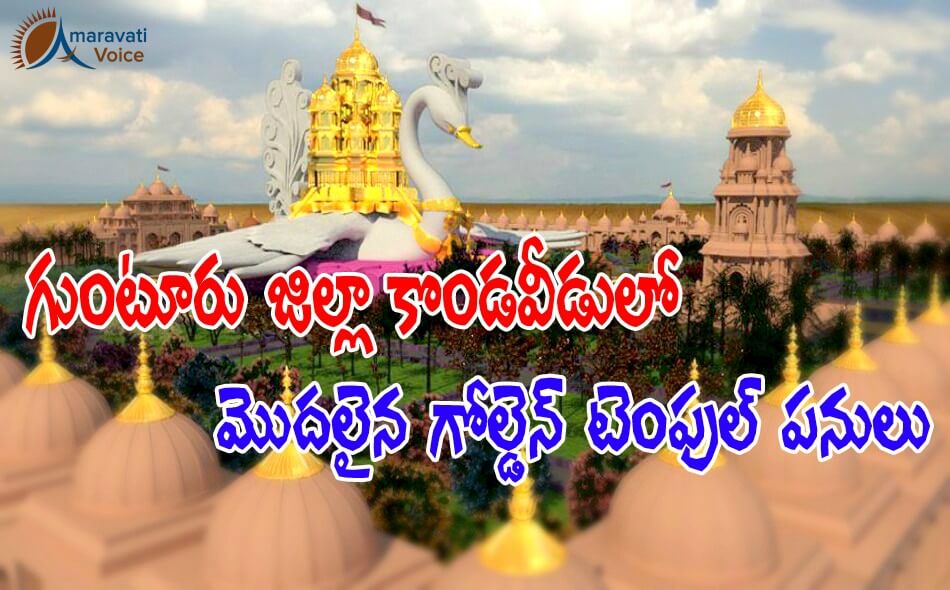 The work on Iskcon's first golden temple in South India is swiftly progressing at the historical Kondaveedu fort in Guntur district. Presently, the construction of 108 mandaps with South Indian and Rajasthan architecture is under progress and Swarna Hamsa (golden swan) work would start in 10 days.
Kondaveedu, which is famous for its ancient fort will get another feather with the Iskcon golden temple in its cap and would turn into an international tourist centre. This is the first of its kind golden temple in South India and Iskcon is planning to turn Kondaveedu fort into a religious tourist centre.
The state government allotted 82 acres of land for Butter Krishna golden temple under Hamsa project proposed in 16.88 acres of land in survey number 279 in the first phase, a Cow University and cow protection centre in 23-acres in the second phase, Bhakti Vedanta Education Centre in the third phase, international Vedic Gurukul in the fourth phase and Bhakti Vedanta Hospital, old age home, international school and children's home would be built in the fifth phase.
Besides this, a food court with big parking place and an international guest house would be built for devotees. Isckon South India president and trustee of golden temple project Satyagopinath Das Said that Swarna Hamsa temple would be golden plated and it is the first of its kind golden temple in the South India.