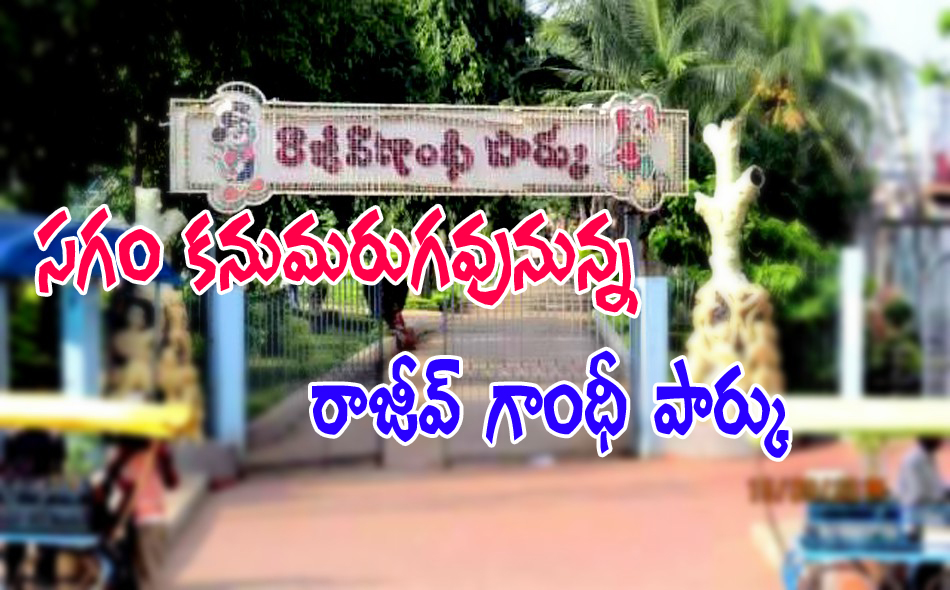 The Rajiv Gandhi Park, which is located near the Vijayawada Municipal Corporation office would lose its identity soon. It is in an extent of nine arces of land as of now. But, soon it would be reduced to mere four or five acres park. The VMC proposed to construct a parking place at the park by demarking two acres of land belonging to the park. It also proposed to allocate another two acres of land to AP Transco for the construction of an electricity sub-station. At the same time, another 75 cents to one acre land will be taken by the government for the construction of Kanakadurga flyover.
All the developmental activities have been taking place at the cost of public interest, observed the locals N. Ramakrishna and Sk. Anwar. In fact, it is the only park available in the city for public.
The AP Transco requested the corporation to allocate 1.5 acre land at the park. More than 75 cents of park land would be taken by the government for construction of the ongoing Kanakadurga flyover. The R&B department is expecting more land from the VMC at the Rajiv Gandhi Park, in view of the future needs.
The VMC has been getting around Rs 70 lakh to Rs 80 lakh revenue from the three commercial parks from all the sources like ticket collection, rents and leases from the commercial shops in the parks.