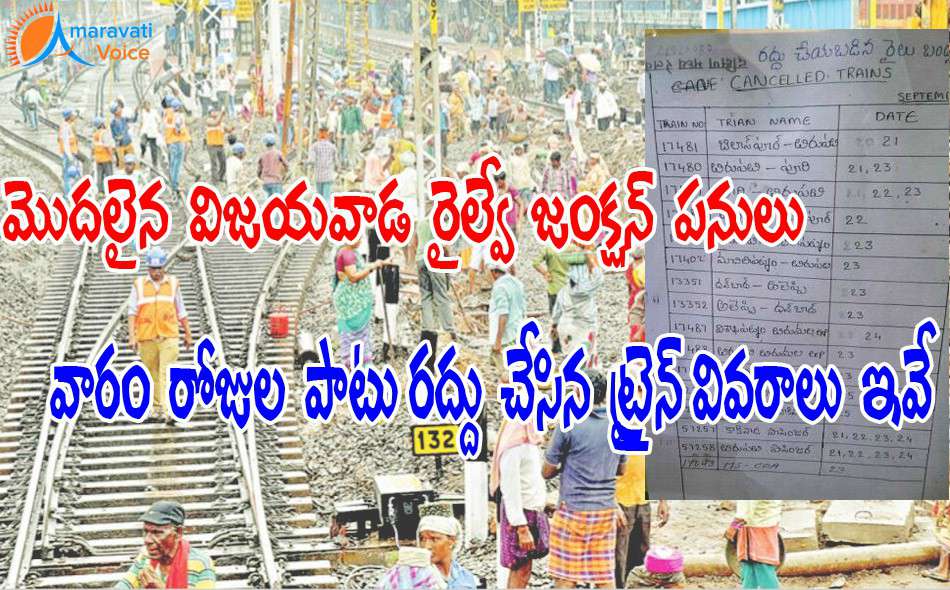 Work on replacing the Route Relay Interlocking System has started at Vijayawada railway junction. The old signalling system on platforms 1, 2 and 3 was removed on the first day.
SCR cancelled 25 trains: 46 were partially cancelled and 41 trains were diverted on to different routes on Wednesday. Partially cancelled trains were stopped at Satellite stations. Trains coming from Valteru were stopped at Rayanapadu and trains coming from Warangal were sent to Gunadala. The trains coming via Chennai route were stopped at Krishna Canal junction.
On Thursday, more trains will get affected. SCR has announced that 32 trains have been completely cancelled while 57 others have been partially cancelled. Seventy eight trains have been diverted to other routes.
The Installation of the new signalling system will take another eight days to be completed, according to the schedule.
Below is the schedule of some of the trains which got completeley and partially cancelled