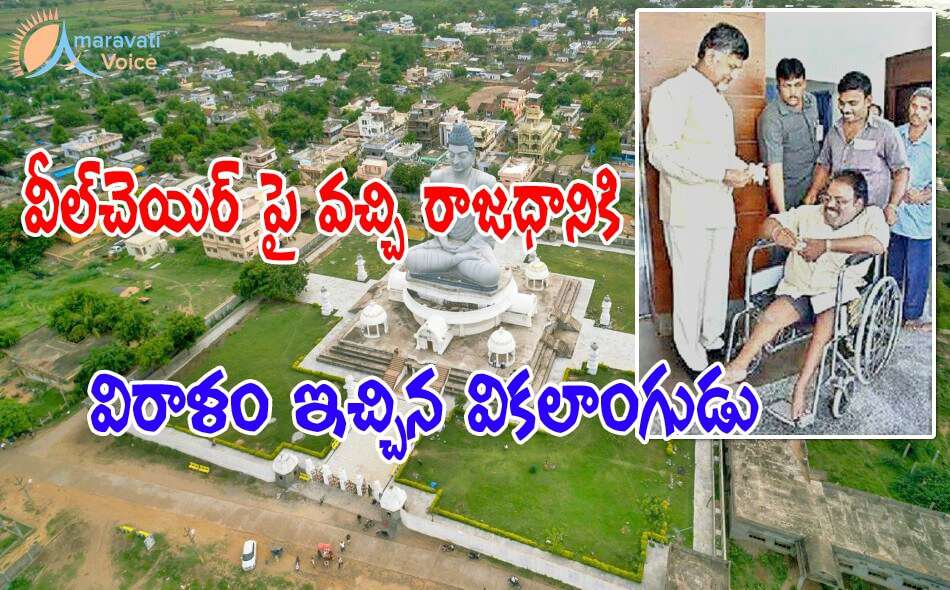 Jamalayya from Krishnalanka, Vijayawada, has shown his kind heart and donated for Amaravati Construction. Though he is a handicapped and he could not walk, he came on a wheel chair to CM camp office and donated Rs.5000/- for Amaravati.
Mr.Jamalayya does not have an own house, and moreover he is a handicapped. But his dedication towards our dream capital is adorable. He has saved this amount for many days from his expenses and finally handed over to Chief Minister.
Chief Minister congratulated Jamalayya for his kind gesture. Chief Minister also asked the officials to take the petition of Jamalayya and asked to allot a house to him, under NTR housing scheme.