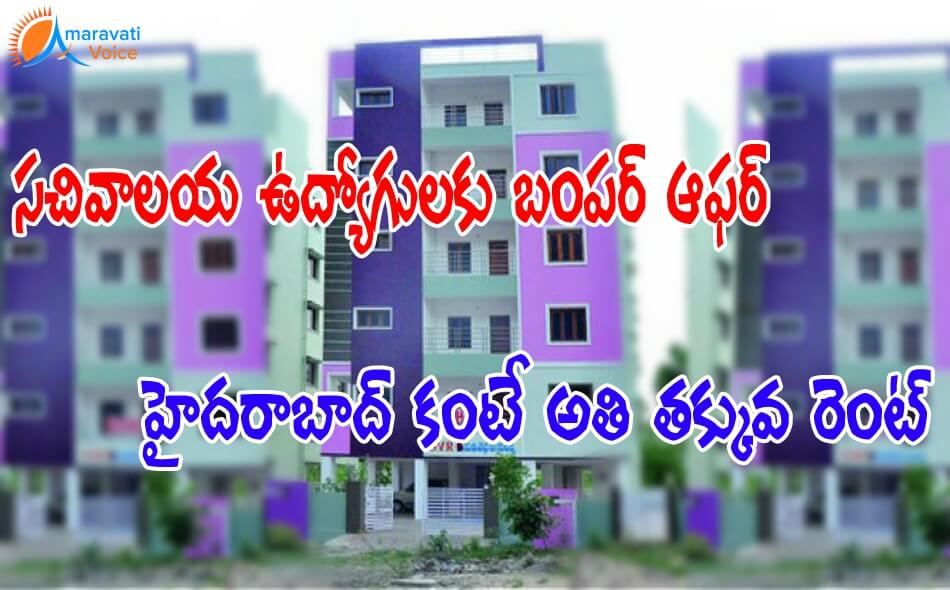 Here is yet an another exiting thing to cheer up for secretariat employees coming from Hyderabad. Few days back, they have asked for bachelor accommodation, as they will work only 5 days a week and go to meet their families in Hyderabad in the weekends. Now, new hostels have come up, in the capital regions, with a walkable distance near secretariat buildings. Not only the distance, but the cost of the accommodation will excite more.
A new hostel is opened, which is already serving some employees who are working in the secretariat construction. This can accommodate upto 350 people. This facility is at Mandadam, adjacent to Velagapudi. They not only provide accommodation, but they also serve food.
The cost of sharing rooms with four to six members is around Rs 2,500 per head and with food Rs 6,000 per head. They are also offering air-conditioned accommodation for Rs 7,500 with food and Rs 3,500.
If the employees want to share only with three members, the cost would be bared proportionately and it would cost Rs.10000 with food.
Many other similar hostels are coming up in the nearby villages, and these would be ready by next month end.