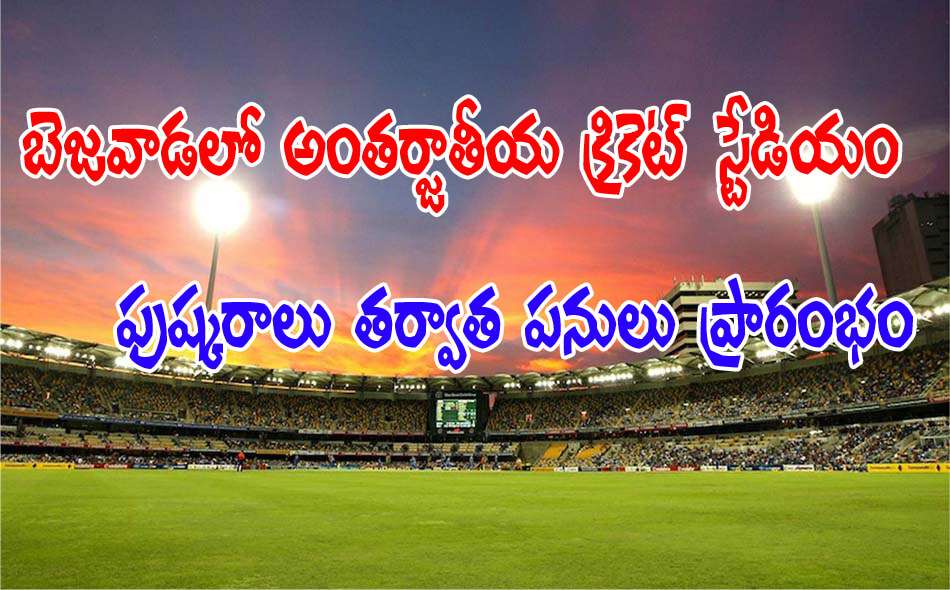 Plans are ready to set up an international cricket stadium in Vijayawada. Chief Minister has reviewed the plan and approved, according to Krishna District Collector Babu A.
The new international cricket stadium would be coming up beside NTR Health University. There is a empty space which is in the handover of AP Discom. Also the nearby places would be collected and the stadium would come up here. A total of around 6 acres is needed to construct an international stadium
Right now this empty space is given to construct "Pushkar Nagar" for Krishna pushkarams. After Krishna Pushkarams, the foundation would be laid and the works related to the construction would start.
There is already one stadium, Indira Gandhi Municipal Stadium in Vijayawada. But due to several issues, international matches are not coming here. One International Cricket Stadium is already being in construction in Mangalagiri. Also another stadium is also going to start in Mulapadu.