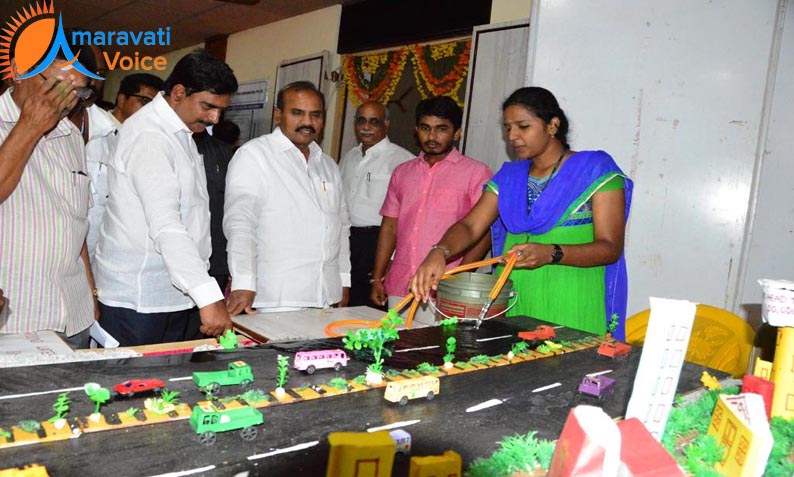 The Andhra Pradesh State government's Groundwater Department has conducted a two-day international seminar on 'conjunctive uses of surface and groundwater in major and medium irrigation projects' on February 11th and 12th at PB Siddhartha Arts & Science College in Vijayawada.
Experts from Pune-based International Water Management Institute, International Crops Research Institute for Semi-Arid Tropics and World Bank has share their expertise. The experts from various national research institutes, Central Groundwater Board, Central Water Commission, National Institute of Hydrology and National Remote Sensing Agency have participated in the seminar.
Around 749 delegates from 12 states, have participated in the seminar and shared their experiences. Engineering Students have showcased models of various innovative projects, which can save groundwater and increase the groundwater levels.
Irrigation Minister Devineni Uma and Agriculture Minister Prattipati Pullarao also participated in the two day seminar.