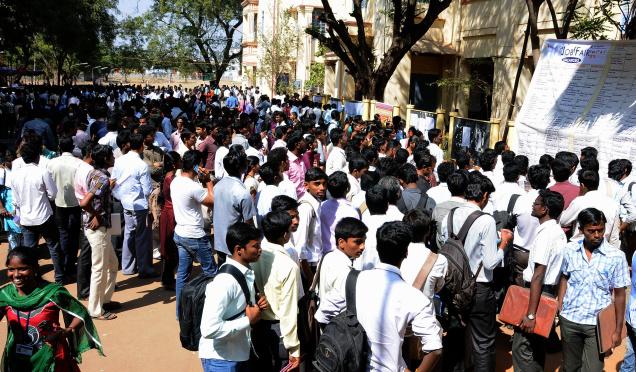 A mega job mela will be organised by the Krishna District Department of Employment and Training tomorrow (05-02-2016) at District Employment Office on Government ITI premises.
Un-employed youth in Vijayawada and Guntur can use this opportunity. Below are the job positions available.
Sentini Hospitals - Pharmacy Manager (1), Pharmacy Assistant Manager (1)
Rainbow Hospitals - Staff Nurses (7), Nurse Educator (1), Security Guards (4)
Ayush Hospitals - Bill Executive (2), Staff Nurses (20), Ward Boys (10)
First Health Medical Solutions - Medical Representatives, Business Associates, Accountants, IT Co-coordinator
AGS Global - Customer Support Executive (100)
Clicks2Fix Home Services - Carpenters (5), Electricians (3), Fitter (3)
Exide Life Insurance - Assistant Sales Manager (6)
Icap Limited - Operator (2)
Sandhya Aqua Exports Private Limited - Quality Controller (4), Cold Storage Manager (3)
RV Associates - Enumerators (100)
The companies will conduct written tests and personal interviews. Interested candidates with general degree, B.Tech, MBA or any other qualifications can also apply. Candidates should bring copies of their educational certificates, passport size photos and resume for the interviews.
For further details, one can contact Krishna District Employment Office at number 0866-2482054