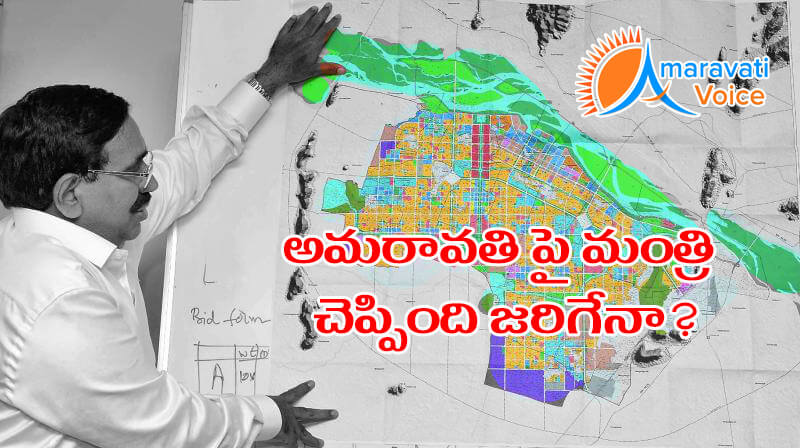 Andhra Pradesh Minister Narayana who is taking keen interest in development of Andhra Pradesh and playing a vital role in construction of amaravathi the capital of separated andhrapradesh has reviewed the status of work the previous day.
The minister, who later spoke to media, declared that the construction of secretariat and the other govt constructions which are under work at velagapudi will be finished by the date govt announced previously. He even encountered he statements of opposition party leaders on amaravathi.The minister quoted that the work will be finished by June without any failure.
It is known that the opposition leaders who were looking for a chance to trouble the government started to raise comments saying that the government is investing money more than required for the construction of temporary secretariat and even were supported by many when they stated that the constructed will not be completed by June as government announced. Now it became a challenge for the government to finish the work.
It is known that Narayana was visiting Amaravati at least once in a week to review the progress of work.