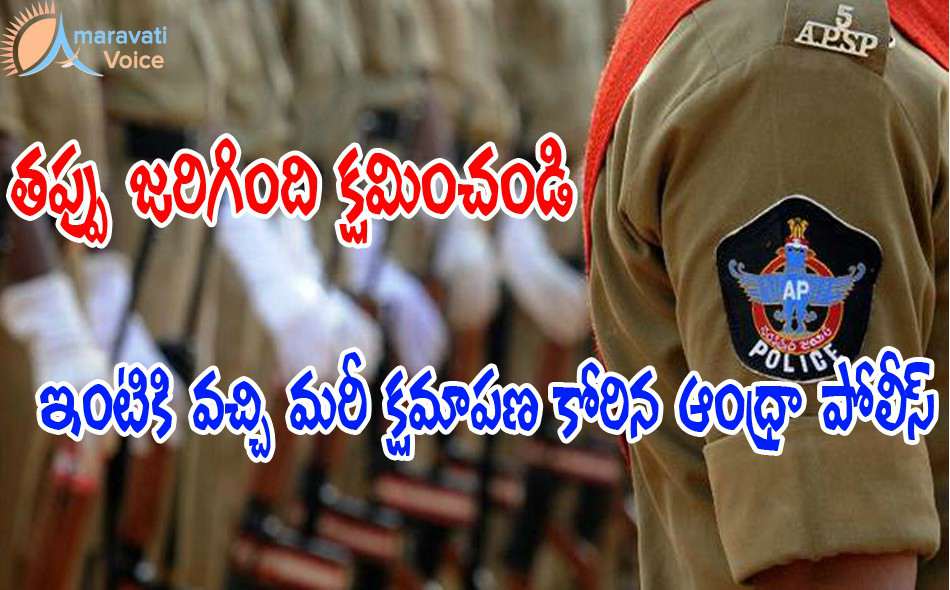 The Hanuman Junction police tendered an apology on Sunday to a family after the patrolling police misbehaved with them at the graveyard on Saturday night. The patrolling police behaved rudely with a family members when they were digging a grave to bury one of their family members, who died in the village.
According to information, Hanuman Junction patrolling police team had misbehaved with some family members when they were cleaning the burial ground to perform the last rites of their deceased mother on Saturday night.
Earlier, the patrolling police received information that unknown persons were playing cards in the graveyard in Hanuman Junction. The patrolling team rushed to the graveyard and seriously inquired about the digging of grave by locals. They suspected some foul play and rudely behaved with them.
However, the family members were hurt with the rude behaviour of patrolling team and sent an SMS to the Vijayawada Commissioner of Police Gautam Sawang. The CP passed the information to the district SP G.Vijay Kumar. The SP after conducting inquiry on Sunday directed the Hanuman Junction police to go to the village and tender apology to the family members for the rude behaviour of patrolling police on Saturday night at the graveyard.
DGP of Andhra Pradesh, N.Sambasiva Rao, the Commissioner of Police, Gautam Sawang, and SP Vijay Kumar had been insisting on the people-friendly policing. Since the Krishna Pushkaralu was successfully conducted in Vijayawada, Chief Minister Nara Chandrababu Naidu repeatedly asking the police to be friendly with people.