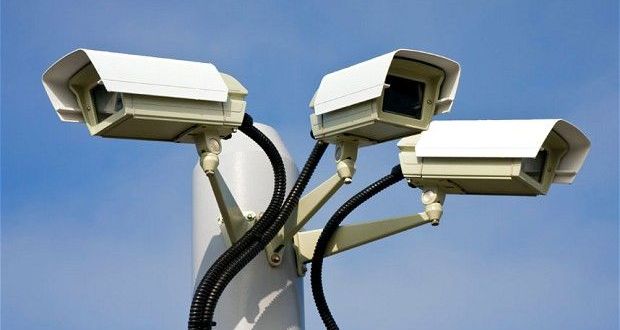 Very Soon, every nook and corner of Guntur city would come under the CC camera surveillance. The Guntur Urban Police are expediting the installation of CC cameras at all junctions. The Vijayawada-based Apple Vision has been roped into install the cameras and interlink them to the Control Room situated on the second floor of the Guntur Urban SP's office. Efforts are on to complete the works at the earliest.
According to the Guntur West DSP KGV Sarita, who is the nodal officer for CC camera surveillance project, as many as 2,164 CC cameras are being installed under the purview of Guntur Urban Police district. While the police will install 100 cameras at strategic locations, the business and commercial establishments would chip in and account for the remaining cameras. All these cameras would be linked to the fiber optic cables provided for free by the Apple Vision.
Sofar the installation of 1,878 cameras have been completed and the officials are working towards installing the remaining. East and West Sub-Divisions will have 383 and 930 cameras respectively. While, North Sub-Division will have 742 cameras, the South will have 109.
3 megapixel and 4 mega pixel cameras are used and they are capable of tracking vehicle registration numbers even during the night.