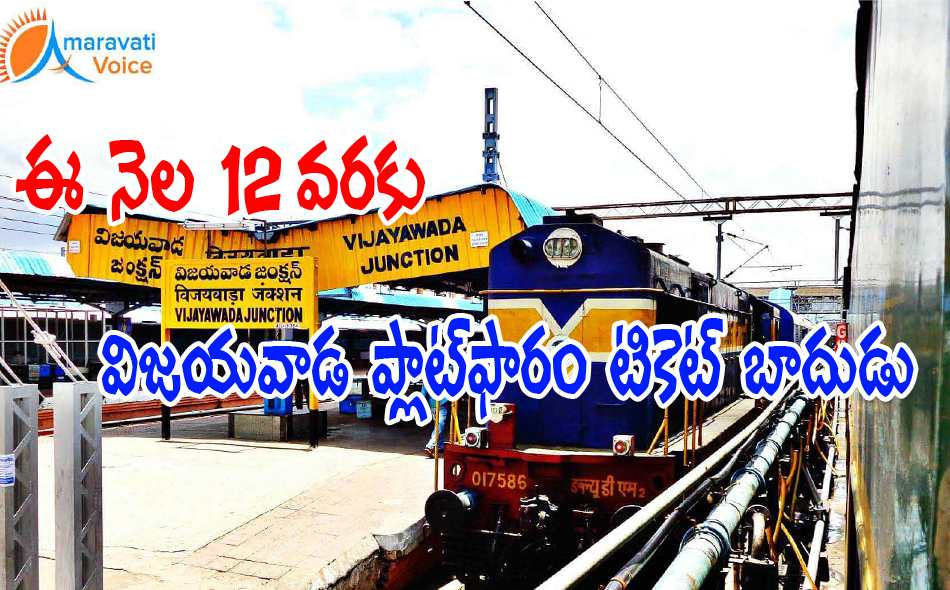 South Central Railway on Tuesday enhanced the platform ticket price at Vijayawada Railway station from the present Rs 10 to Rs 20 for a period of seven days in order to streamline Dasara festival crowd.
"The cost of platform ticket has been increased to decongest the platforms so as to make free way to bonafide passengers", SCR said on Tuesday.
The enhanced rates would be applied from October 5 to 11th. Railway officials said that Vijayawada station would witness additional foot falls of rail travelers as well as non-travelers which would led to huge crowds on the platforms during the period. They urged rail users to extend cooperation regarding the same.