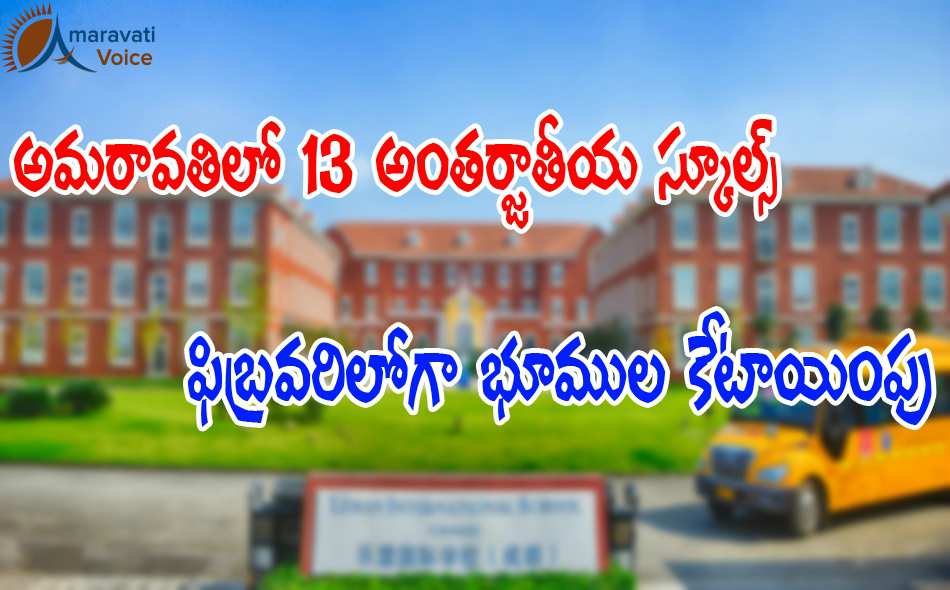 As many as 13 leading international schools from across the world showed keen interest in setting up their campuses in the new capital city of Amaravati. A round table conference of "International Schools for Amaravati' was held in Vijayawada on Tuesday.
It was proposed that 3 to 5 acres land would be allotted for non residential schools and 7 to 8 acres for residential campus. Quality-Cost-Based-Process (QCBS) is being considered for the allotment of land, where an initial check will be conducted of the applicants followed by a cost based shortlisting.
Below are the list of international schools, willing to setp up in Amaravati:
DPS International
Global Indian International School (GIIS), Singapore
Ryan International
Podar International
Indus International
Pathways, NCR
GEMS, Dubai
Chirec International
Jubilee Hills Public School
Amity International
HLC International
Candor International school
Mr. Ajay Jain proposed to release an RFQ (Request for Qualification) by the end of October promising all support of the government to ensure that allotment of required land and approvals is finalised latest by February 2017.