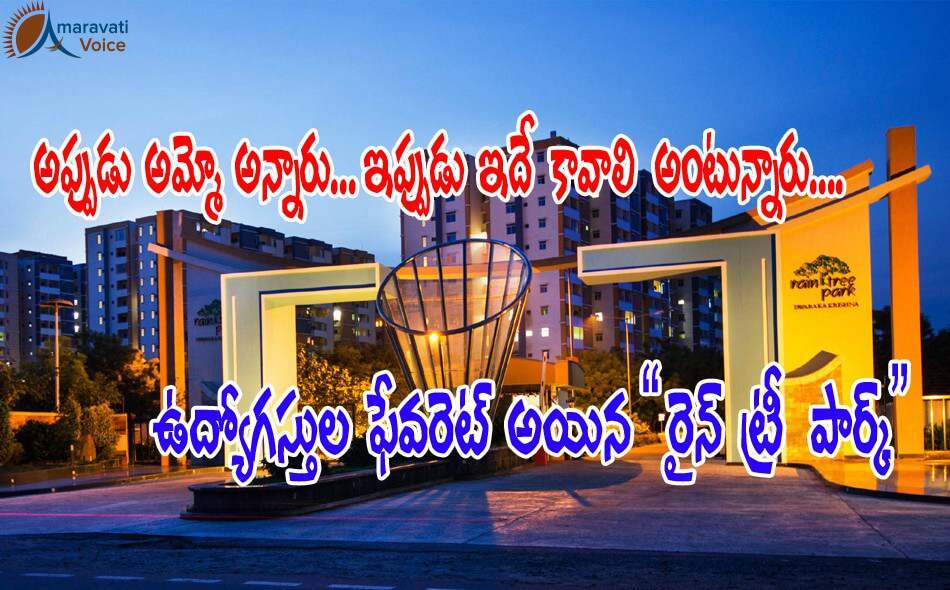 Hectic activity to start in the Rain Tree Park (RTP) soon due to shifting of higher officials including IPS/IAS officials. The officials and employees are preferring to live in the Rain Tree Park apartment complex situated in front of Acharya Nagarjuna University on the Vijayawada-Chennai National Highway having good road connectivity. There are 964 flats in the Rain Tree Park out of 400 flats ae occupied by the owners and higher officials and employees are readying to live in the rest of the 564 flats.
The Rain Tree Park complex spread in 150 acres, starts from highway road on the eastern side and ends at Vijayawada-Guntur railway line on the western side. All the apartments and villas are constructed according to the Vastu norms and this is the main point to the government officials to take these villas/apartments on lease. The government officials, including Guntur district collector Kantilal Dande, AP DGP J.V. Ramudu and other higher officials visited Rain Tree Park Several times and found it good for officials and employees.
The state government has taken 22 villas on lease for minister's camp offices. According to information IAS/IPS officials are also seeking accommodation in the villas. Nearly 40 flats were recently booked by the higher officials and 15-30 officials and employees are coming to the RTP seeking accommodation on rent.