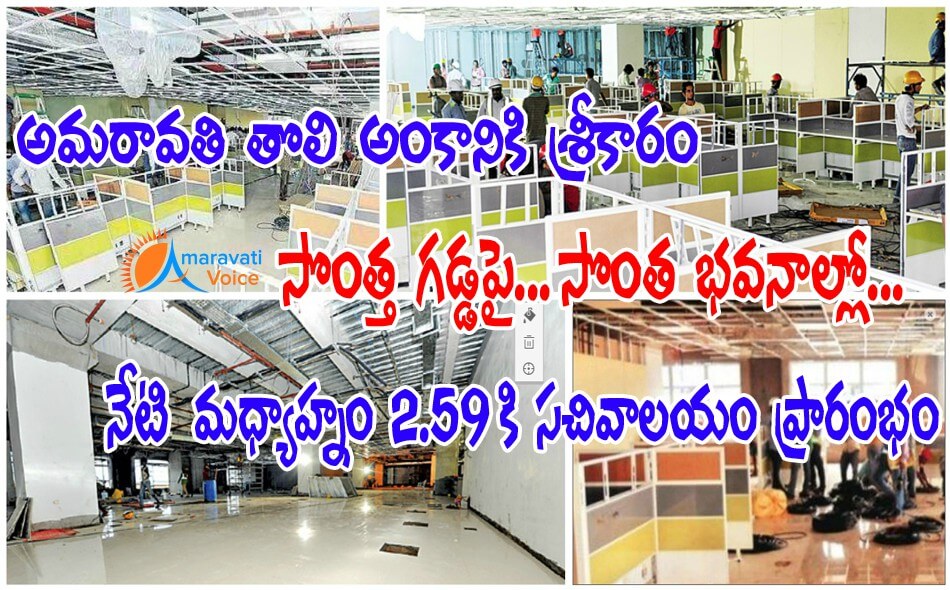 The secretariat which is getting ready at Velgapaudi is going to starts its operations in the 5th block from today. At 2.59 PM, the 5th block would be started formally. Four departments – Housing, Panchayat Raj, Medical & Health and Labour will shift to the Secretariat at Velagapudi. These departments were allotted the ground floor in the fifth block. The employees from these four departments will perform puja in their respective offices
AP chief secretary S.P. Tucker and the ministers of these four departments – K. Mrunalini, Ch. Ayyanna Patrudu, K. Atchennaidu and Kamineni Srinivas-and the secretaries of these departments will be present at the temporary Secretariat.
About 200 employees from the four departments, including section officers, assistant section officers and other staff, including outsourced and contract employees, will report for duty.