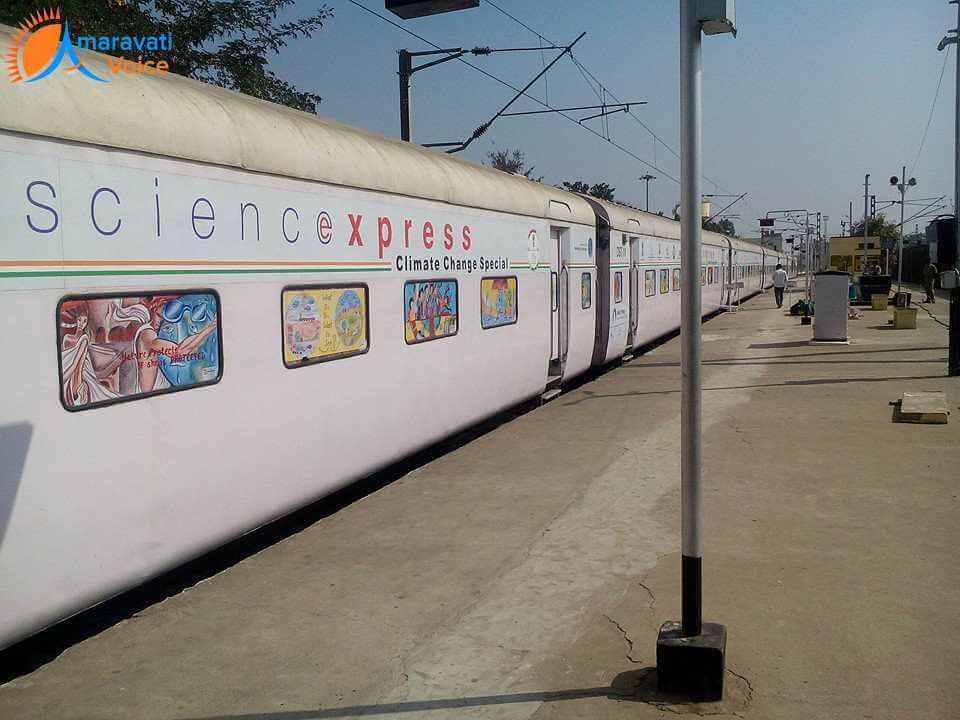 Science Express an exhibition train on changing climate with 16 coach which is on Platform No.7 at Guntur Railway Station is getting huge response from students. The train will stay in Guntur till February 19th at Guntur Railway Station. The timing of visiting the train is 10AM to 6PM. Entry to visit the science express is free. Railway officials appealed the public including students to make good use of the opportunity.
The exhibition on train focuses on topics like understanding the climate change, impact of climate change, international negotiations on it, biotechnology for bio resources and nature conservation with emphasis on tiger conversation, chemical ecology, select innovations and others
The students from various schools of Guntur visited Science express in large numbers. As many as 12,683 persons visited the exhibition on wheels on the first day.