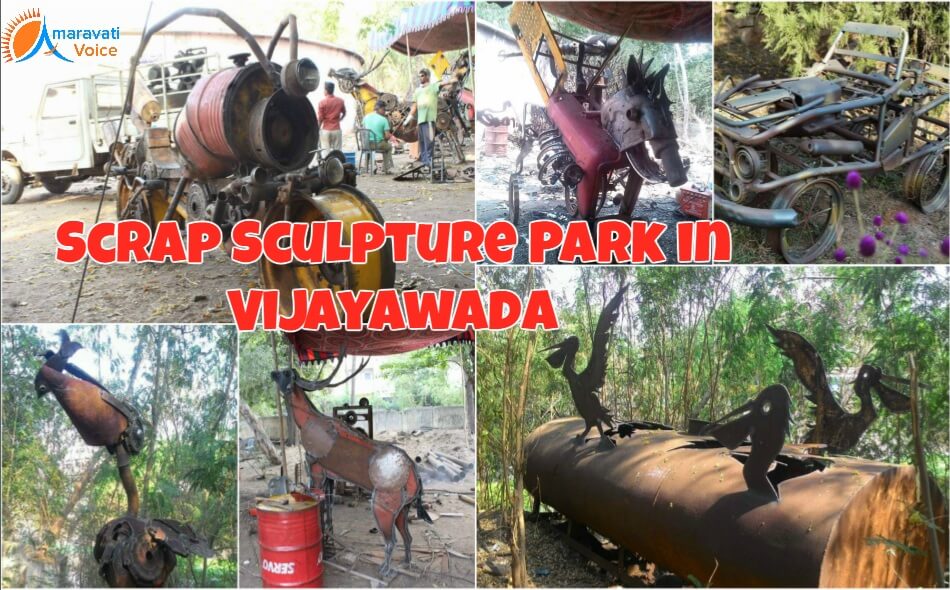 After get good response from visitors for Scrap Sculpture Park in Bhavani Island Vijayawada, Vijayawada Municipal Corporation is setting up Scrap Sculptures in the main junctions of Vijayawada for a better look. VMC is planning to use these sculptures for the beautification of the new Capital Region.
An initiative led by the Cultural Center of Vijayawada under the felicitation of Vijayawada Municipal Corporation (VMC) saw as many as 25 skilled sculptors come together and create some outstanding and fine art from the scrap.
All these are prepared from the scrap which is thrown away from various things, cars, buses etc.. Very soon, Chief Minister Chandrababu Naidu is going to start this.
Here are some striking images of the scrap sculptures that are being prepared by the designers in their workshops.