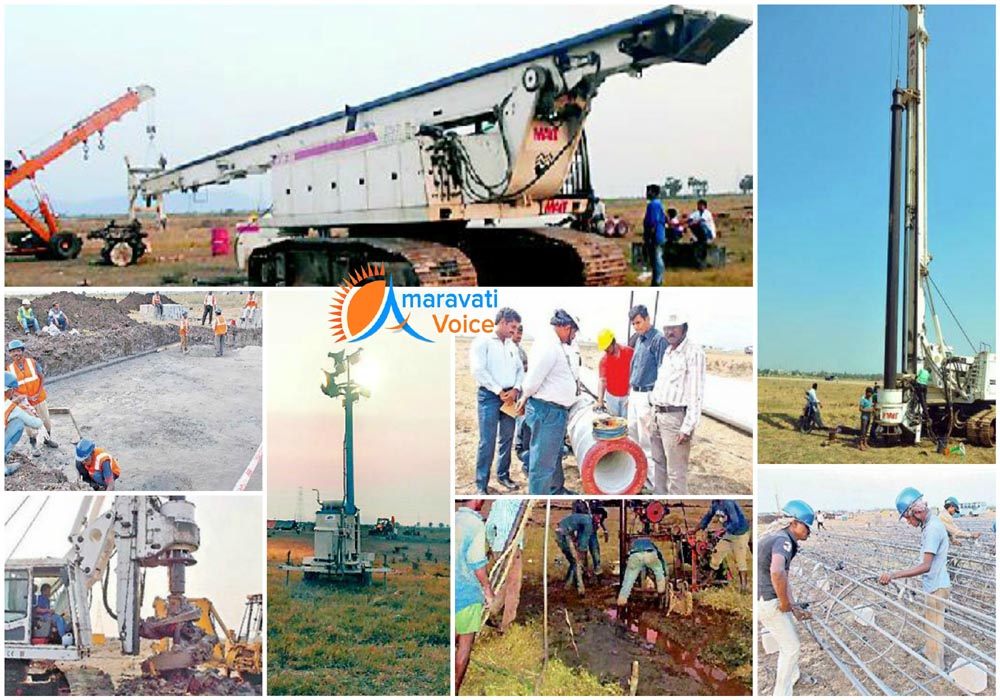 It was a flying start for the temporary secretariat works at Velagapudi with Vastu to avoid hurdles to the government towards administration.
Temporary secretariat works will be completed in seven phases by June. The state government gave preference to Vastu in the new capital Amaravati master plan preparation and now it is giving preference to vastu once again towards construction of the temporary secretariat.
The contractors started the works at Velagapudi for the establishment of temporary secretariat with land clearance, surveying and marking of the structures on Saturday. The contractors are making arrangements to conduct round-the-clock works for the swift completion of constructions.
According to engineers 13 meters long pits (100 feet) would be dug for strong pillars on which the temporary secretariat building would be constructed. The engineers are conducting soil tests to know the strength, capacity and soil variety.
According to the plan, there are six blocks in the temporary secretariat and CM's office would be in the first block on the Nairuthi direction. A direct connectivity to Legislative Assembly and Legislative Council would be provided to the CM. The Assembly and Council would be on the sixth block. All the government offices will be in second, third and fourth blocks and fifth block would be allotted to secretaries.
The precast inner pillars would be fixed in the soil for basement in the second phase, columns would be constructed in the third phase, slabs in the fourth phase, starting of first floor in firth phase, slabs to first floor in the sixth phase and final finishing and basic amenities would be done in seventh phase.