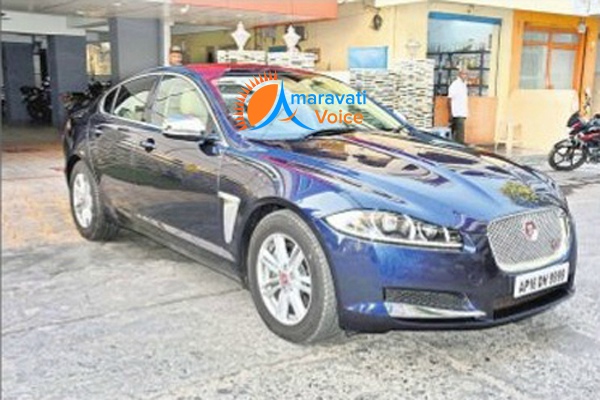 The craze of fancy number registration is reaching new heights. Vijayawada resident, Supervizz Professionals Limited owner Mr.Gupta, paid Rs 6.03 lakh for AP16 DH 9999 for his new Jaguar. The Car pice is estimated around Rs.2 crore. Mr.Gupta had participated in the auction with two other car owners who bid for the same number for their BMW and Benz's.
Officials said this was the second highest amount spent for a fancy number in the 13 districts of Andhra Pradesh. Recently, a BMW owner, bid Rs. 6.40 lakh for the number AP16 DA 9999 on June 2015.
The Transport Department's auction fetched more than Rs 10 lakh on a single day, for about 77 numbers. Reservation fee of about Rs.3,16,000 and Bid Amount of Rs.7,57,745 has fetched almost 10 lakh on a single day. A new registration number series AP16 DL was launched and the department fetched approximate revenue for other 40 fancy vehicle registration numbers.