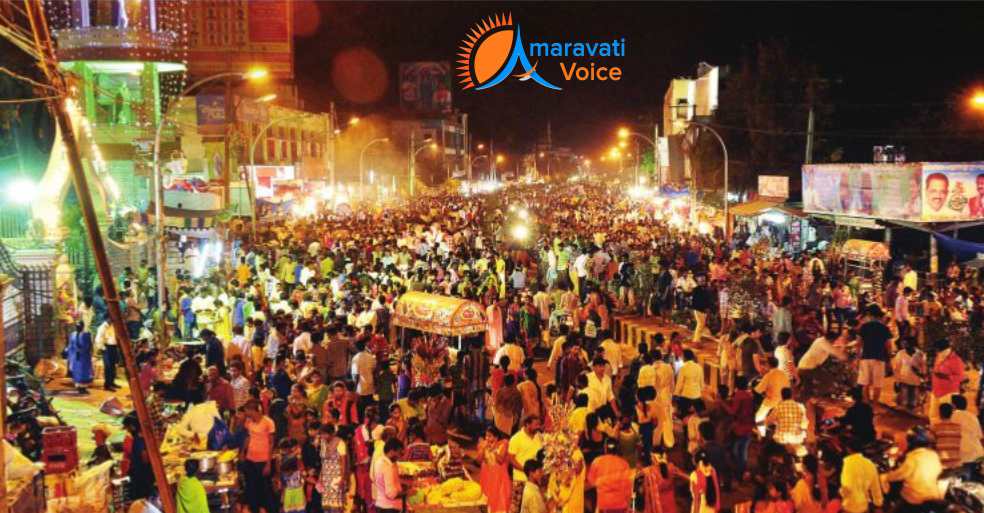 The three day Gundala Mary Matha Fete rnded on Thursday. Around five Lakhs devotees, of all castes and creeds have visited Mary Matha Shrine in Gunadala and offered prayers during the three day festival. Devotees from across the state and neighboring Tamil Nadu, Karnataka, Telangana and even from the North-east states visited the holy shrine and participated in the festivities. They broke coconuts, lighted candles and their heads tonsured for fulfillment of vows.
Several food courts and stalls selling various artefacts were set up on the road in front of the Gunadala shrine.
Vijayawada Catholic Diocese head Bishop Telagathoti Joseph Rajarao, Nalgonda Bishop Govinda Joji, former Bishop of Kurnool Mathew Cherian Kunnal, Gunadala shrine rector M Chinnappa and chancellor J. John Raj participated in the holy mass marking the conclusion of the three-day festival.
Minister for Water Resources Devineni Umamaheswara Rao, Vijayawada East MLA Gadde Rammohan, Guntur District Collector Kanthilal Dande and his wife, AP Housing Corporation Chairman Jupudi Prabhkara Rao and other VIP's also visited in these three days and participated in the special prayer.