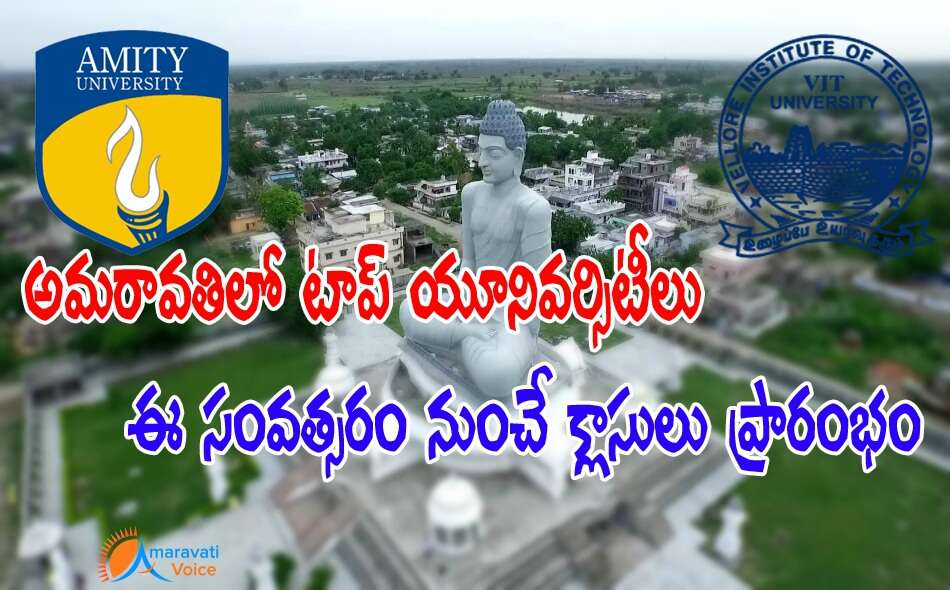 Two top private universities Amity University and VIT University are going to start their classes from this academic year. Though the campuses are not set up, they are going to start the classes from temporary campuses.
Out of 15 private universities willing to set up campuses in Andhra Pradesh, government is keen on giving "Letter of Intent" to Amity University, VIT University, Centurion University, Fisheries University.
Amity University is going to invest Rs.425 crores for its campuses in Visakhapatnam and Amaravati. These campuses can accommodate approximately upto 11000 students in the coming 10 years.
VIT University is going to invest Rs.3400 crores for its campus in Amaravati. This campus can accommodate approximately upto 32000 students in the coming 10 years.
Chief Minister Chandrababu Naidu is keen to encourage best universities in the world and to set up their campuses in the state. Mr.Naidu also wants every big university to set up its campus in Amaravati and make Amaravati as an Education hub.