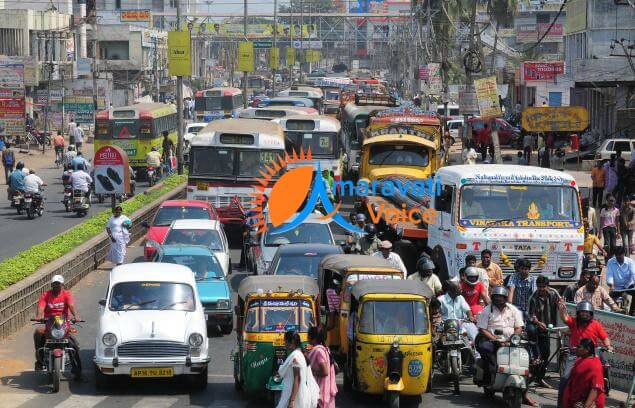 Vijayawada city police has imposed traffic restrictions on Bandar Road, due to Republic Day celebrations at Indira Gandhi Municipal Corporation (IGMC) Stadium.
Below are the diversions on Bandar Road
Vehicles coming from Auto Nagar and Patamata would be diverted at Benz Circle and should proceed via. Skew Bridge, highway, Bandar Lakulu, Governorpet-2 RTC Depot, Fire Station Office and reach PNBS and One Town.
Vehicles from PNBS and One Town towards Bandar Road, would be diverted at Raghavaiah Park to highway, Skew Bridge and Benz Circle.
Vehicular movement will be stopped from Red Circle to RTO Junction and from Shikamani Junction to Veterinary Hospital Junction.