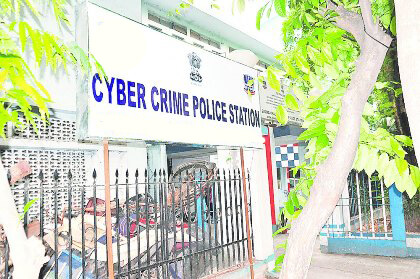 As the cyber cases are registering rapidly, in the lines of Hyderabad Vijayawada police commissionerate is soon going to get a cyber police station. City Police Commissioner has sent a propsoal to government and it is going to be approved by government shortly. Cyber police station can register FIR's on its own and investigate on its own, without intervention of local police.
But taking in consideration the alarming situation on cyber crimes, before the cyber police station come to realiry, police is gearing up with a strong team of cyber cops for Cyber Policing Cell which will assist all the police stations in dealing with any issue related to cyber crimes.
The cell which will be supervised by an assistant commissioner of police has a team of six sub-inspectors led by an inspector. The cell would also keep a watch on social media sites. The sub-inspectors underwent training in Hyderabad and also with the eSF which collaborated with the state police. NEC Corporation, Japan, an information technology services provider, is also going to extend support to the commissionerate so that all the tech initiatives are maintained effectively. Experts from the corporation also visited the commissionerate a few days ago and discussed issues with the top cops.